Sandwich chain Eat considering wave of store closures
6 February 2018, 12:34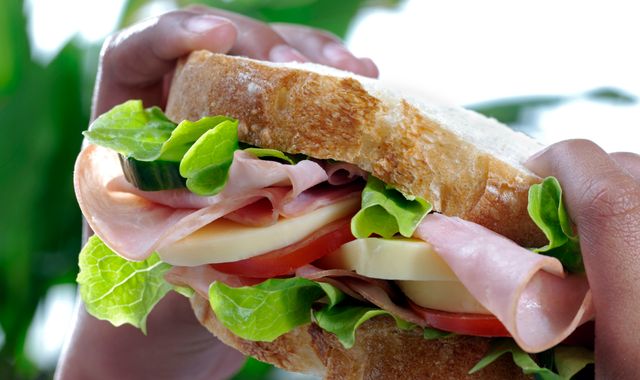 Eat, one of Britain's biggest sandwich chains, is considering a wave of shop closures as it becomes the latest retailer to be forced to react to a rising high street cost-base.
Sky News has learnt that the company is considering a "substantial" reorganisation of its store portfolio, which comprises roughly 100 outlets.
KPMG, the professional services firm, is understood to have been brought in by Eat's management several months ago to advise on restructuring options.
A company voluntary arrangement (CVA) - a mechanism which enables retailers to reduce their obligations to creditors such as landlords - is thought to be among the possible options presented to Eat's management, although a spokesman for the chain said it was not working on a CVA.
Byron, the burger restaurant operator, and Toys R Us, the UK's biggest toy retailer, have both had CVAs approved by creditors in the last six weeks, while House of Fraser has sought voluntary reductions from some of its landlords.
Even without a CVA, Eat is likely to press ahead with plans to reduce its costs by closing a number of stores, according to insiders.
Eat is majority-owned by Lyceum Capital, a private equity firm, which took control of the business in 2011.
Since then, it has changed its management team several times, with co-founder Niall MacArthur handing the reins to Adrian Johnson, who was recruited from Costa Coffee in 2013.
Andrew Walker, the current chief executive, joined in 2016 with a CV that included a stint at Pret a Manger.
Competition from Pret, food delivery services and rival fast-food chains such as Itsu and Leon have all dented Eat's growth plans, although it continues to be profitable.
Accounts for the year to June 2017 show 5% growth in like-for-like sales, with earnings before interest, tax, depreciation and amortisation up 19% to £4.3m.
The previous year's numbers revealed that shareholders had agreed to write off £94.5m in loan notes as part of a debt-for-equity swap.
The Sunday Times reported last month that Lyceum had abandoned plans to raise a £400m fund, blaming weaker sentiment among international investors.
(c) Sky News 2018: Sandwich chain Eat considering wave of store closures