Tesco fraud trial abandoned after defendant's heart attack
6 February 2018, 13:15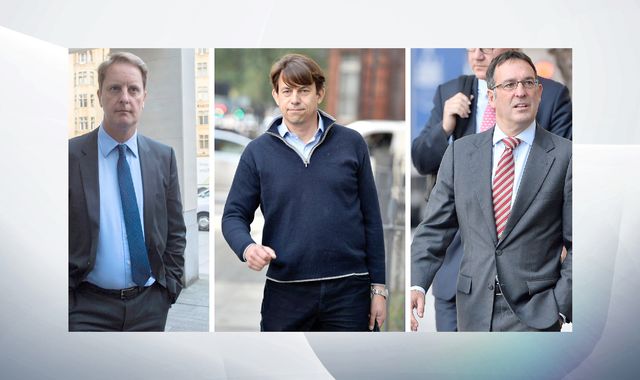 The trial of three former Tesco executives has been halted by the judge after one of the defendants suffered a heart attack.
It can now be reported that Carl Rogberg, who is 51, was taken ill last Thursday and is currently in hospital awaiting heart surgery after three blockages were found.
Mr Rogberg, once the retailer's UK finance director, and two other men - Chris Bush and John Scouler - have denied charges of fraud by abuse of position and false accounting at Southwark Crown Court.
They are accused of failing to correct inaccurately recorded income figures which were published to the City.
Judge Deborah Taylor was due to begin summing up after significant delays in the case - a trial that had begun in September.
But instead she discharged the jury after telling them: "Thank you once again for your patience.
"The position is this: very unfortunately and sadly Mr Rogberg has suffered from a heart attack and is currently in hospital awaiting surgery.
"In the circumstances it would not be right or proper to continue with this trial and therefore I am discharging you from further dealing with this case.
"It has been a long period and I know it must be quite frustrating for you not to come to a conclusion at the end of all your hard work during the course of this trial."
Nicholas Purnell QC, representing Mr Rogberg, had asked for the trial to continue in his absence and said: "I think he would be utterly devastated to discover that as a consequence of what he has been through, there's a possibility that the trial has to start again."
That is a matter for the Serious Fraud Office, which brought the case, to decide. The cost of the proceedings is believed to have topped £5m so far.
Mr Rogberg's solicitor told reporters on the steps of the court: "Mr Rogberg is devastated at the news that the trial has been aborted.
"He waived his right to attend these last stages after he had given evidence himself for many days, and had participated in the last four and a half months of the trial.
"He was always very anxious that this jury should be allowed to reach its verdict and is desperately sorry that they were prevented from doing so."
(c) Sky News 2018: Tesco fraud trial abandoned after defendant's heart attack