Croydon Tram Victim On The Moment Of Impact
16 November 2016, 18:06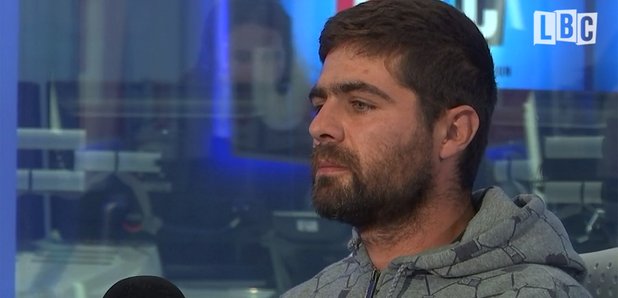 Rui De Sa survived the Croydon tram crash and joined Iain Dale to explain what the moment of impact was like. Plus, how you can help the victims and survivors.
It was a normal day for Rui, right up to the chilling moment of impact that he describes below:
Croydon Crash Survivor On The Moment Of Impact
Rui De Sa's horrifying story of the moment the Croydon tram crash took place.
01:58
Rui and his wife Susana Gaiao have launched a campaign to raise funds to help repair the "shattered lives" of those who were seriously hurt - and the families of the seven people who died.
Click here to donate to the campaign.
"Everyone will talk of compensation, but that will take a long time to be sorted and these families have been through enough without having to worry about paying bills or feeding their families," said Susana.
You can see Rui and Susana's full account of the crash and its aftermath here:
Croydon Tram Crash: Iain Speaks To Survivor And His Wife
Susana Gaiao and Rui De Sa talk about the impact of the Croydon tram crash on their lives: he was onboard when it happened.
13:01
Latest on LBC
Comments