Ladbroke Bus Crash: 14 Injured As Bus Mounts Pavement
17 November 2016, 14:02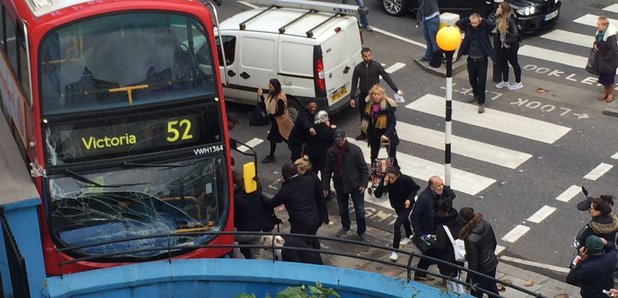 Fourteen people have been injured after a bus mounted the pavement in Ladbroke Grove.
The route 52 is believed to have mounted the pavement at the junction of Ladbroke Grove and Canal Way.
One woman was trapped underneath, while 13 others were injured. None of the injuries are believed to be life-threatening.
Ladbroke Grove Bus Crash: 52 Bus Mounts Pavement

00:15

Video: LBC

Eyewitness Matt told LBC: "I was at work and I heard a car crash - these kind of things always happen here.

"I popped my head out of the window and saw the bus leave the bus stop and travel across the road.

"There was a white Audi there that tried to sweve out of the way. But the bus carried on going and I was thinking 'Oh my God, that's not going to stop.'

"I looked a little bit further forward and there was a lady on the pavement and the bus went bang, straight into her.

"Shock just took over and I was absolutely gobsmacked."
Ladbroke Grove Bus Crash: Matt Witnessed The Crash

00:31

Video: LBC

The Met Police said: "It was reported that a bus had been in collision with a female pedestrian, believed to be aged in her 30s. She has been taken to a central London hospital, with minor injuries.

"Police are aware of a further 13 people - the bus driver and 12 bus passengers - who sustained injuries. Nobody is thought to be in a life-threatening or life-changing condition. We await confirmation of how many people have been taken to hospital."
Ladbroke Grove Bus Crash: Air Ambulance Leaves

00:44

Video: @ecce_ilva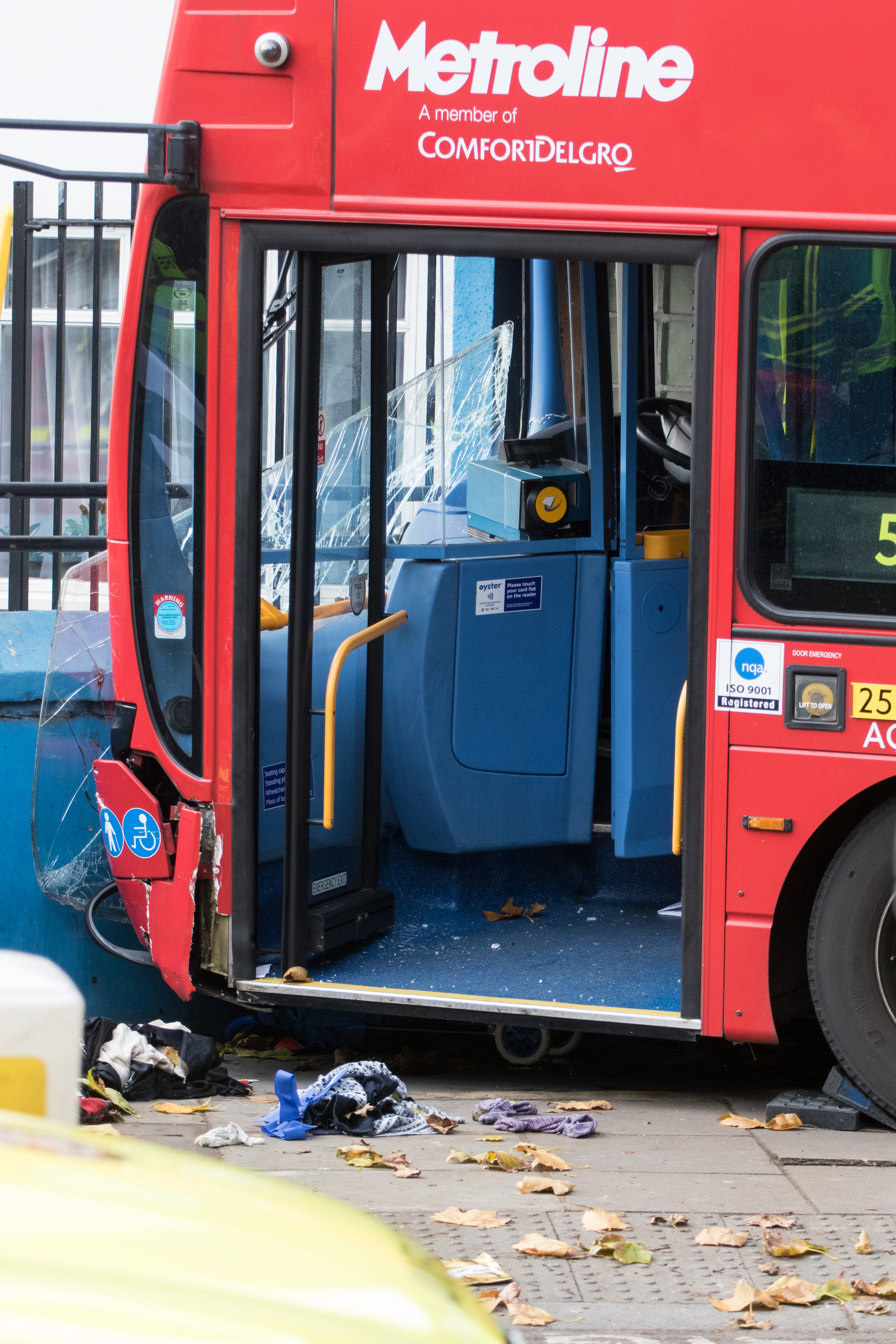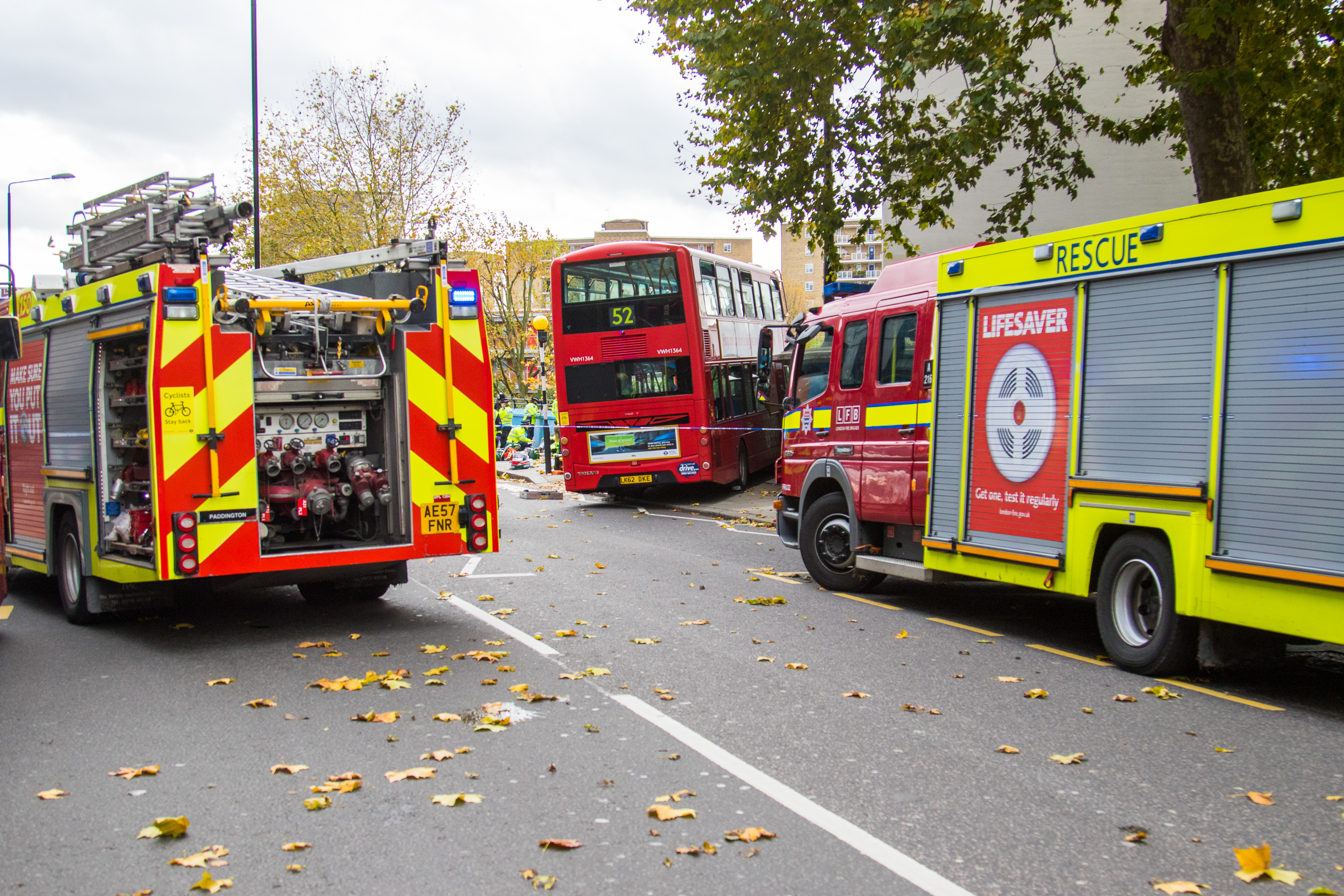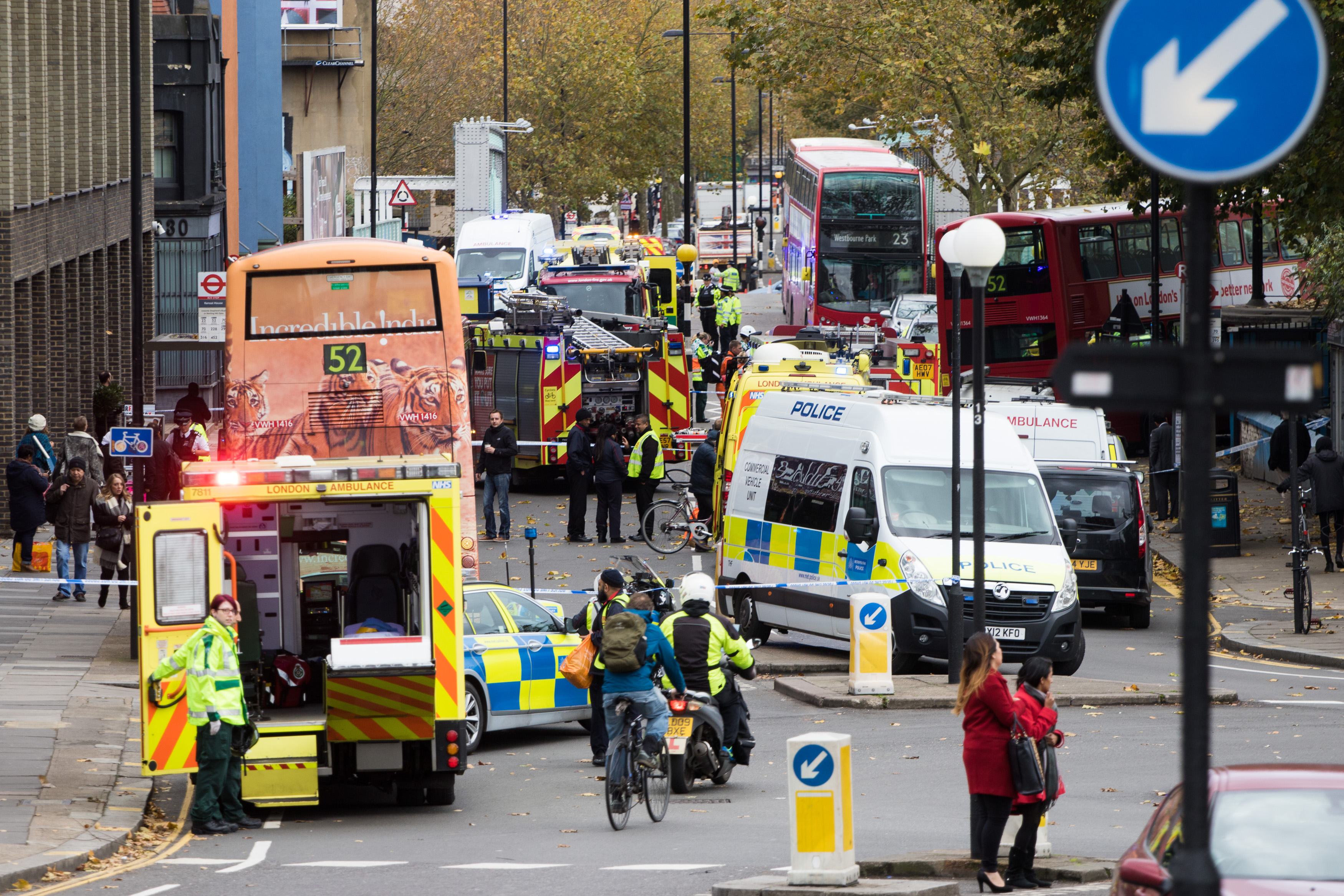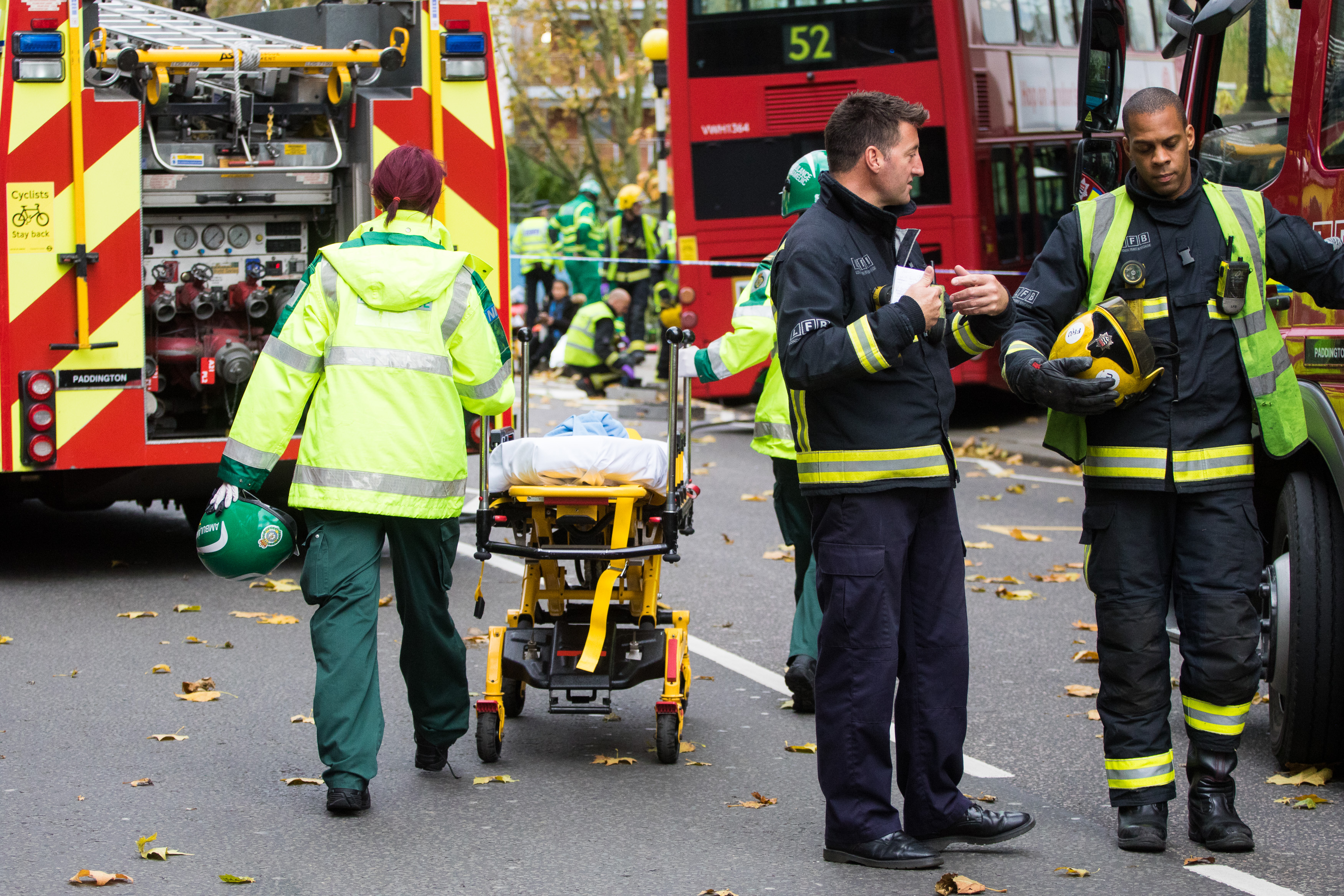 Pictures: Paul Davey
Tony Akers from Transport for London said: "Just before midday today, a route 52 double deck bus, operated by Metroline, was involved in a collision with a pedestrian at the junction of Ladbroke Grove and Canal Way, W10. Emergency services attended the scene.
"There will be a full investigation into the incident."
Top picture: Richard Horwell
Latest on LBC
Comments