CAS rejects Russian appeals to compete at 2018 Winter Olympics
9 February 2018, 06:47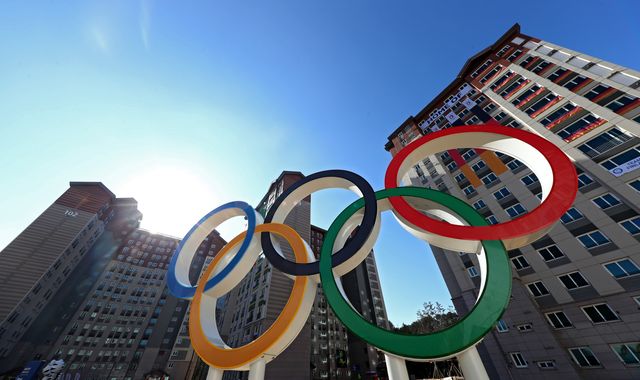 The Court of Arbitration for Sport (CAS) has ruled that 45 Russian athletes and two coaches cannot take part in the 2018 Winter Olympics in Pyeongchang after rejecting their appeals to overturn a ban from the International Olympic Committee (IOC).
The IOC had banned Russian athletes from competing in South Korea due to widespread state-sponsored doping at the 2014 Winter Olympics, although CAS recently overturned lifetime bans handed to 28 Russian athletes after claiming there was "insufficient" evidence they had broken anti-doping rules in Sochi.
The IOC allowed Russians to apply for admission to compete as neutral athletes under the title 'Olympic Athletes from Russia', with 168 passing the vetting process, although many failed and subsequently filed an appeal to CAS in order to have their bans overturned.
However, after hearing the case of the Russian athletes and coaches on Thursday, CAS has chosen upheld the IOC's right to decide who can compete in Pyeongchang.
"The CAS arbitrators have considered that the process created by the IOC to establish an invitation list of Russian athletes to compete as 'Olympic Athletes from Russia' could not be described as a sanction, but rather as an eligibility decision," said CAS general secretary Matthieu Reeb.
"The CAS panel found that the applicants did not demonstrate that the manner in which two specialise commissions established by the IOC was carried out in a discriminatory, arbitrary and unfair manner.
"The panel also concluded that there was no evidence that these two commissions improperly exercised their discretion."
Elena Nikitina, a key rival to British Olympic champion Lizzy Yarnold in the skeleton, and six-time Olympic gold medallist in short-track speedskating, Viktor Ahn, are among those to miss out.
The World Anti-Doping Agency (WADA) president Sir Craig Reedie praised CAS's decision to refuse to allow the Russian athletes to compete in Pyeongchang.
"These decisions come as welcome news for WADA; as they will, for athletes and all others worldwide that care for clean sport and the integrity of the Games," said Reedie, who recently criticised CAS for overturning the lifetime bans ahead of the Games.
"The timing of these decisions just before the opening ceremony in Pyeongchang is good as it will reassure athletes and others that only Russian athletes, which have met strict anti-doping criteria will be participating in the Games."
British Olympic Association chairman Sir Hugh Robertson also welcomed the decision.
"Elements of the Russian sports hierarchy tried to manipulate results at an Olympic Games and against any backdrop under any circumstances, that is unforgivable," said Robertson.
"It is very disappointing that we're in the situation we're in today. It would help enormously if the Russians admitted guilt for those parts of the system that they've tried to manipulate.
"Then we could correct the situation and move on."
(c) Sky News 2018: CAS rejects Russian appeals to compete at 2018 Winter Olympics