England and Scotland asked for clarification on Murrayfield tunnel scuffle
25 February 2018, 10:52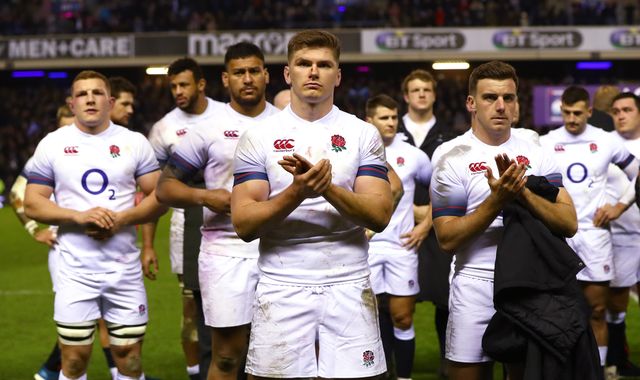 Six Nations Rugby is writing to the Scottish and English unions to request clarification on what happened in the tunnel ahead of Saturday's Murrayfield clash.
Television footage appeared to show a scuffle between England's Owen Farrell and Scotland No 8 Ryan Wilson, which ended when they were pulled apart by team-mates.
The incident took place as the players left the pitch following their warm-ups ahead of Scotland's 25-13 victory, and Six Nations chiefs are seeking more information.
"Six Nations Rugby will be writing to the unions to request clarification on what happened in the tunnel," a Six Nations spokesperson said on Sunday.
Once the unions have responded, tournament organisers will decide whether to launch an investigation or initiate disciplinary proceedings.
After the match, England head coach Eddie Jones said he had no knowledge of the clash.
"I've been coaching a game," Jones told reporters. "I've been pretty busy.
"Are you aware of it? You can show it to me after the press conference, then we can have a chat about it.
"In all seriousness, I don't know about it.
"If there was, we shouldn't let that detract from a great Scotland victory. Don't get distracted by other things."
When asked if the scuffle suggested that England had lost their heads, Jones said: "Look, I don't know.
"I don't think so. These things happen."
(c) Sky News 2018: England and Scotland asked for clarification on Murrayfield tunnel scuffle