Chimney sweep or Bob the Builder? Theresa May's speech set mocked
5 March 2018, 14:08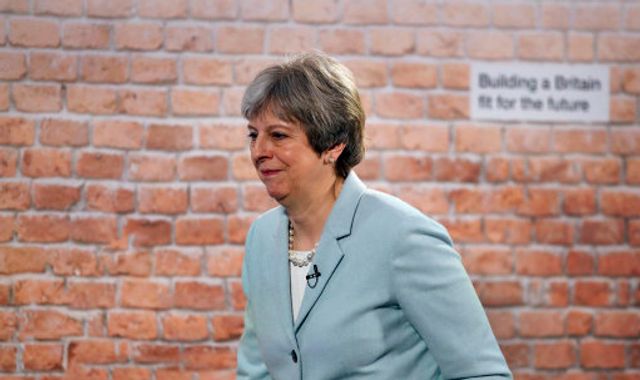 Theresa May was compared to Thomas the Tank Engine, a chimney sweep, Bob the Builder and even a Pink Floyd hit as she attempted to deliver a key message on housing.
As the Prime Minister sent a warning to developers not to sit on land and outlined new planning rules, many viewers ended up being distracted by the choice of set for her speech in east London.
Appearing in front of a mock brick wall, Mrs May quickly became a target for PhotoShop fans and Twitter users.
Some pointed out the Prime Minister literally had her "back against the wall", others claimed the design was more appropriate for a school project, while the design was even labelled an example of "fake mews".
The Liberal Democrats also branded the set design as "the worst thing this Government has done".
Among the pick of the tweets, the PM was given a sootier appearance...
Mrs May was compared to everyone's favourite locomotive show...
Could she build it...?
All in all she's...
And, cast your mind back quite far...
(c) Sky News 2018: Chimney sweep or Bob the Builder? Theresa May's speech set mocked