Finsbury Park suspect Darren Osborne 'planned to kill Jeremy Corbyn at pro-Palestine march'
30 January 2018, 17:32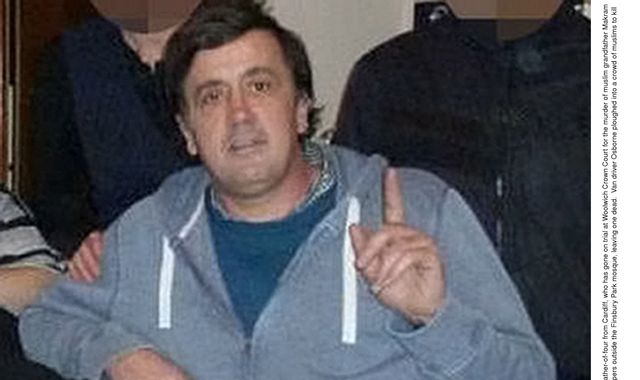 A man accused of deliberately driving a van into worshippers outside two mosques told jurors he hoped to kill Jeremy Corbyn as he gave evidence in court.
Darren Osborne, of Glyn Rhosyn in Cardiff, told Woolwich Crown Court he planned to kill the Labour leader at a march in London and added: "If Sadiq Khan would have been there it would have been even better, like winning the lottery."
The 48-year-old is alleged to have crashed into Muslims outside the mosques in Finsbury Park, north London, with a van just after 12.15am on 19 June last year.
Makram Ali, 51, died in the attack and several others were injured.
Osborne told the court he met with two people called Terry Jones and Dave, with whom he planned to target the Al Quds march in support of Palestine, which they thought would be attended by Mr Corbyn.
He said the three of them had initially planned to attack Rochdale Labour councillor Aftab Hussain, who he claimed backed a member of a grooming gang. But Osborne said they soon changed their minds.
He told jurors: "We just wanted more casualties."
Jonathan Rees QC, prosecuting, asked the defendant if he wanted "more people dead if possible" as he cross-examined the man - to which Osborne replied: "Oh yeah."
The terror suspect denied being the driver of the vehicle involved in the collision and said he met Terry and Dave in Grosvenor Square the day before the alleged attack, where the Al Quds march was due to finish.
When asked by Mr Rees if he was hoping to target Mr Corbyn, Osborne replied: "Oh yeah... it would be one less terrorist off our streets."
He told the court road blocks had "thwarted their plans" to attack, leading them to meet in Finsbury Park later in the day looking for a mosque.
Osborne admitted driving the van earlier but claimed he was in the footwell of the passenger seat removing his trousers before the collision near the mosques.
When asked by defence barrister Lisa Wilding QC if he knew who was driving the van, the defendant replied: "A guy called Dave."
He said he remembered peering out of the van before the impact and said it "sort of reminded me of Hungry Hippos".
He was also asked if he had been in contact with Terry and Dave following the attack, to which he replied: "We were planning to form a group, like the Welsh far-right group.
"We were going to call ourselves the 'Taffia'."
He claimed Dave had been driving and that he had "no idea" what he was going to do.
But Mr Rees argued Dave and Terry were "totally fabricated" in order to deflect responsibility for the attack.
Osborne denies charges of murder and attempted murder.
The trial continues.
(c) Sky News 2018: Finsbury Park suspect Darren Osborne 'planned to kill Jeremy Corbyn at pro-Palestine march'