Jeremy Corbyn releases tax return to put pressure on Theresa May
2 February 2018, 13:47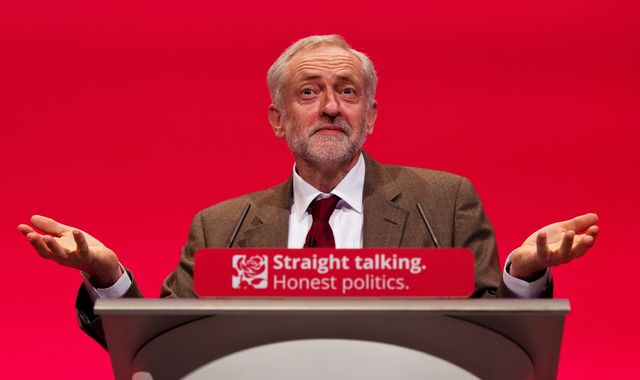 Jeremy Corbyn and his shadow chancellor have released their full tax returns to put pressure on the Government to do the same.
The Labour leader earned £136,762 in the 2016-17 tax year, and paid £48,079 in tax, the figures show.
A release from the party also pointed out he holds no other paid positions and receives no income from any property.
His long-time political ally and shadow chancellor John McDonnell was also revealed to have earned £87,353 and paid £24,099 over the same period.
Mr McDonnell got a small dividend on "modest savings" in a credit union he helped to found but similarly performed no paid work that year, Labour added.
Releasing the scanned copies of their tax returns, Mr Corbyn said tax avoidance and evasion would only be tackled "if we have the political will do it".
"We cannot expect the public to trust us as party leaders, if we are not prepared to be open and honest about our own tax arrangements," he added.
The Islington North MP's statement revealed he gave £890 to charity last year and was also forced to pay £6,179 in one go due to an admin error.
It is believed he was on the wrong tax code and so was automatically having tax collections deducted at a lower level.
Mr McDonnell said he was sharing his tax return "because I believe if you aspire to be in charge of the nation's finances then you should be as open and transparent about your own income as possible".
Issuing a challenge to Government ministers, he added: "It is right that people in high office are subject to a high degree of scrutiny and I call on the Prime Minister and Chancellor to follow suit and publish their tax returns in full."
Mr Corbyn has released his tax return since becoming Labour leader in 2015.
The following year, he inadvertently revealed having received a £100 fine from HMRC for handing in the document a week late.
Mrs May also published her tax returns in 2016, while running for the Conservative leadership - but did not do so last year.
(c) Sky News 2018: Jeremy Corbyn releases tax return to put pressure on Theresa May