Philip Hammond: MPs may not have 'full Brexit details' before key vote on deal
25 January 2018, 15:35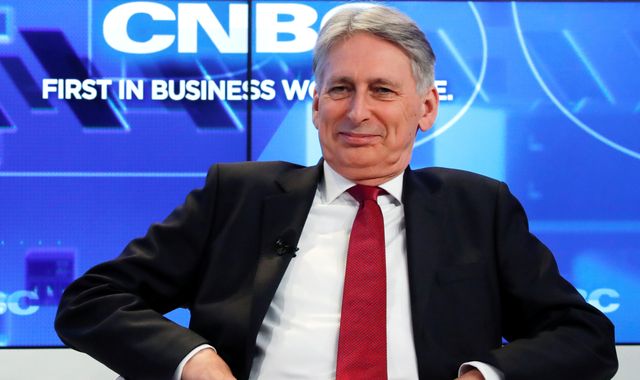 Philip Hammond has sparked anger by claiming MPs will not have "full details" of the future UK-EU relationship when Parliament votes on a Brexit deal.
The Chancellor said the Government expected the "high-level shape" of an agreement to be "emerging", but did not commit to a full deal having been negotiated before the House of Commons and House of Lords have their say.
Last month, ministers suffered a defeat on key Brexit legislation after a Tory rebellion saw an amendment, calling for a "meaningful" vote on any divorce deal, added to the EU Withdrawal Bill.
But, asked if he expected the details of the future relationship between the UK and the EU to be laid out clearly and in full by the time Parliament votes on the withdrawal deal, Mr Hammond told Bloomberg TV: "Probably not the full details.
"But we would expect the high level shape of the future relationship to be emerging by that time."
The Chancellor's comments, made at the World Economic Forum in Davos, Switzerland, angered Remain-supporting MPs who were among those to back the amendment to the EU Withdrawal Bill.
Liberal Democrat MP Tom Brake, a supporter of the pro-EU Open Britain campaign, said: "The Government's attitude towards our sovereign Parliament is threatening to turn their stunning defeat over Amendment 7 into a sham.
"How can Parliament have a meaningful say over the terms of withdrawal from the EU if they don't even know the full details about where we are heading before they vote on it?
"That doesn't sound much like 'taking back control'."
Green Party co-leader Caroline Lucas, speaking on behalf of the anti-Brexit Best of Britain campaign, claimed Mr Hammond "wants MPs to vote with their eyes closed on the final deal".
She added: "MPs need to be able to vote with the full facts in front of them, anything else would be utterly unacceptable."
Asked about Mr Hammond's comments, a Downing Street spokesman said: "We've been clear on this: both houses of Parliament will have a meaningful vote on the final deal after negotiations have concluded."
(c) Sky News 2018: Philip Hammond: MPs may not have 'full Brexit details' before key vote on deal