Theresa May evokes suffragettes' plight in warning of online abuse
6 February 2018, 15:50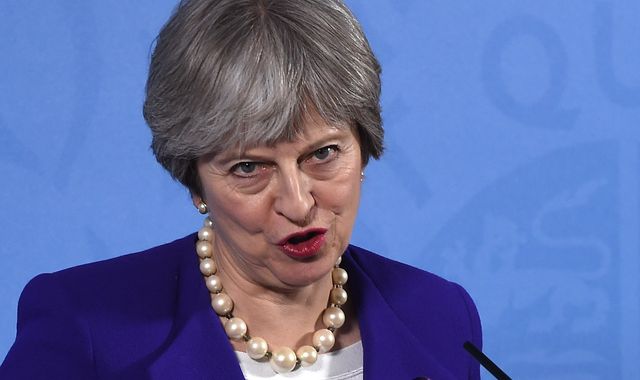 Theresa May has evoked the abuse suffered by suffragettes to warn that the treatment of women online is driving many of them away from entering politics.
The Prime Minister said that despite gains made 100 years ago to "bring together all voices", modern public debate had become "oppressively hostile".
She was speaking from Manchester, the birthplace of Emmeline Pankhurst, on the centenary of some women being given the vote.
In her speech, Mrs May hailed the "transformation" of British democracy that tripled the number of voters and empowered voices that has been "excluded" for centuries.
Hailing the power of social media, she called it a "force for good" to let "more voices", such as the #MeToo campaign, gain "publicity and traction".
But the PM said that abuse of women online was discouraging some from entering or even discussing politics.
She announced an Internet Safety Strategy to detail how social media companies are dealing with abusive material.
And she endorsed the recommendations from a Committee on Standards in Public Life report, which called for new laws to shift liability for illegal content on to social media companies.
"The issue is far from straightforward," she cautioned, "so we will consider carefully what approach we should take".
Mrs May also unveiled a review into the sustainability of Britain's newspaper industry amid falling circulation.
She described the free press as "one of the foundations on which our democracy is built", declaring: "It must be preserved."
The closure of hundreds of titles was "dangerous for our democracy", Mrs May warned, because voters could turn to "untrustworthy" sources of news.
Despite the broadly non-partisan speech, Mrs May did hail the Conservative's own credentials and criticised Labour for "hounding out" its most senior local government official.
She called Claire Kober's resignation over claims of bullying and sexism a "depressing coincidence" - coming in the week before the women's vote centenary.
But in a candid reply to Sky's question about what advice Mrs May would give her younger self, Britain's second female prime minister said: "Be yourself.
"Don't feel you have to be a stereotype of a man in order to get on in politics. Be yourself and believe in what you're doing."
(c) Sky News 2018: Theresa May evokes suffragettes' plight in warning of online abuse