Girl, 2, dies after being crushed by mirror while shopping for shoes with her mother
5 March 2018, 10:42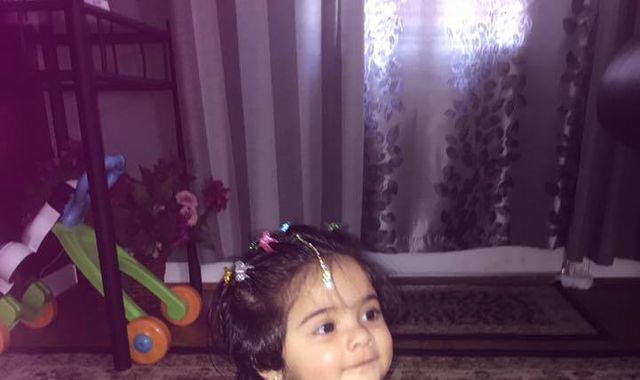 A two-year-old girl has died after a mirror fell on her at a shoe store in the US.
Ifrah Siddique had been with her mother shopping at Payless ShoeSource in Riverdale, Georgia, when the mirror hit her on the back of the head.
The young girl went into traumatic cardiac arrest and was rushed to hospital where she died from her injuries, according to local media.
The girl's father, Moshin Siddique, said he felt "dead, like I am no more".
Ifrah's cousin told TV station WTSP that the family were in shock.
"We're pulling through," Aquib Iftkhar said. "'Everybody is still grieving and it's really hard. We're in a state of shock."
Ms Iftkhar claimed the mirror was not securely fastened and was only held up by one screw before it fell on Ifrah.
The family are demanding that Payless ShoeSource ensures shelves and mirrors are securely fixed.
A woman working next door to the store told Fox that she heard a crash and a woman's scream.
Latisha Culpatrick said. "Everybody was crowded around the door. It was just tragic.
"I'm sure the mum didn't think when she was coming in to go shopping she wouldn't come out with her child. That's bad. Really bad."
A Payless ShoeSource spokesperson said: "Our deepest sympathies go out to the family of Ifrah Siddique during this time of incredible loss.
"We are devastated by this tragic event and are fully cooperating with authorities to research and understand the nature of this accident.
"Out of respect for the family, no further information will be provided at this time."
(c) Sky News 2018: Girl, 2, dies after being crushed by mirror while shopping for shoes with her mother