May v Corbyn: The Five Funniest Moments From TV Debate
30 May 2017, 07:36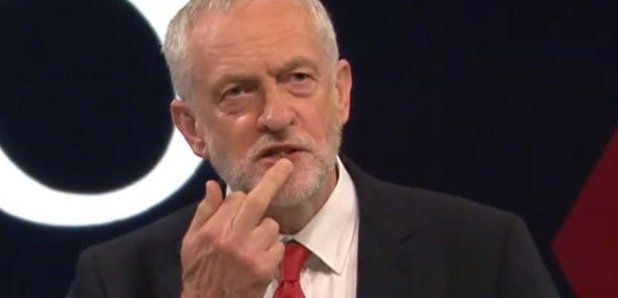 Theresa May and Jeremy Corbyn survived a bruising encounter live on TV - but there was some light-hearted moments as well. We round up the comical moments from the Battle For Number 10.
1) Audience Member Caught Swearing
Man In May v Corbyn Debate Caught Swearing On TV
00:06
This gentleman did not agree with Theresa May's comments on the NHS - and was caught on TV swearing about it!
2) The One-Man Standing Ovation
Theresa May's One-Man Standing Ovation
00:04
One audience member loved Theresa May's interview and gave her the most awkward standing ovation ever seen.
3) Jeremy Corbyn Gives Audience The Middle Finger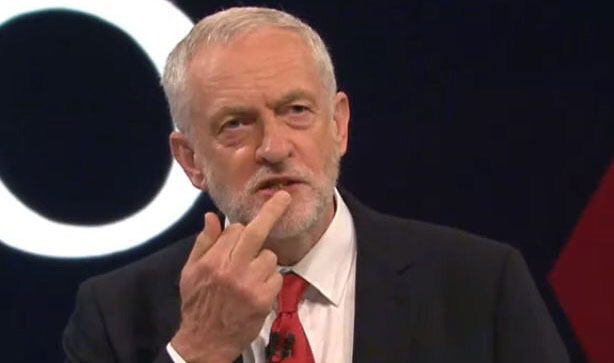 Jeremy Corbyn was pointing to his mouth to say we needed discussion. But when he used his middle finger, it gave a completely different impression.
4) Corbyn's Zinger At Paxman
Corbyn's Zinger to Paxman Over Manifesto Pledges
00:12
Jeremy Paxman was pushing Mr Corbyn over his dislike of the Queen. The Labour leader's response got the biggest laugh of the evening.
5) Paxman Calls May "A Blowhard"
Paxman Labels May A "Blowhard"
00:19
Jeremy Paxman had a zinger of his own for the Prime Minister - and the audience's response was excellent.
Latest on LBC
Comments