Darren: Plain Packaging On Cigarettes Won't Stop People Smoking
30 December 2016, 08:38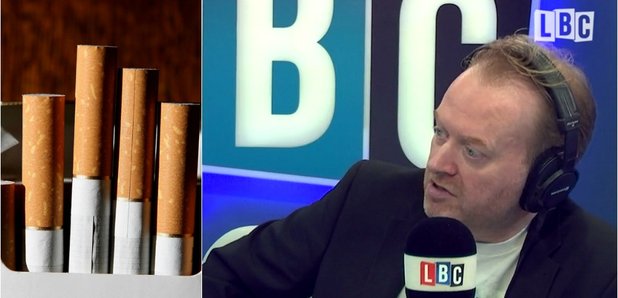 Darren Adam used to be a smoker and his explanation of why the new plain packaging on cigarettes won't stop anyone from smoking.
Darren On Plain Cigarette Packaging: It'll Change Nothing
Former smoker Darren Adam highlights why putting cigarettes in plain packaging won't prevent anyone from smoking.
02:30
"It's plain and it's supposed to be terrifying," said Darren as he demonstrated how the new packaging looks. "And do you know what? I don't think this is going to be make any difference at all to people's decision to continue - or otherwise - to smoke cigarettes.
"I think when cigarettes were allowed to be sold in packets that had interesting designs...all that really did was maybe move people from one brand of cigarette to another.
"I don't think anyone looked at a shiny cigarette packet and thought: Do you know what? I'm going to start smoking!"
Latest on LBC
Comments