Leading Ukip Member's Car Crash Interview With Iain Dale
6 October 2016, 18:33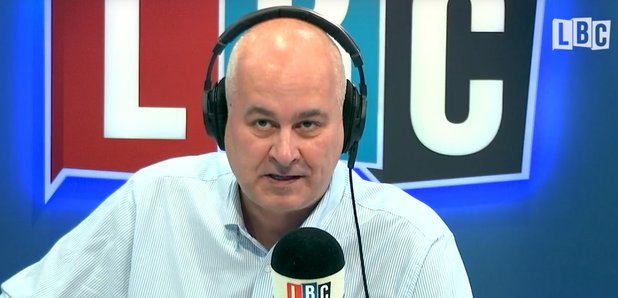 Ukip's Elizabeth Jones and LBC's Iain Dale fail to see eye to eye in this very heated - and hilarious - exchange.
Ukipper's "Car Crash" Interview With Iain Dale
Ukip's Elizabeth Jones and Iain Dale go toe to toe in this very sparky clash.
03:25
Reacting to Steven Woolfe ending up in hospital with serious injuries after an "altercation" at a Ukip MEP meeting, Jones was insistent that these kind of physical clashes happen in all parties.
Iain Dale had to challenge that opinion and from there, the interview became an explosive exchange of views...when Iain was able to get a word in edgeways, that is.
Take a look at it all above.
Elizabeth Jones of UKIP just did an extraordinary interview with @IainDale on @LBC, at a pitch my 43 year old ears could barely hear.

— Darren Adam (@darrenadam) October 6, 2016
Latest on LBC
Comments