This Emotional Story Is A Real Wake-Up Call On Social Care
21 November 2016, 13:48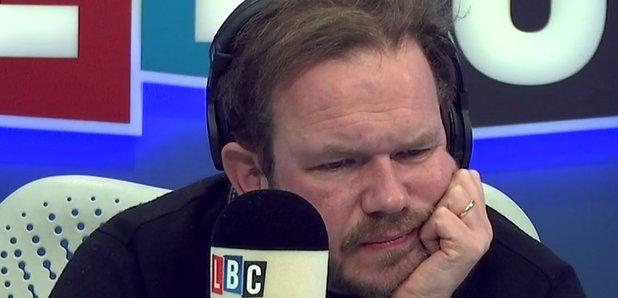 An emotional Patrick in Barking called James O'Brien to share his story of the desperate lengths he went to pay for his mum's dementia care - and it moved so many of you.
"I had to call you in because I'm shaking, I'm shaking," he told James.
A former Pensions Minister has warned that Britain is currently "sleepwalking into a social care crisis", something that Patrick clearly agrees with.
He started his story by paying tribute to his mother: "She's my mum, the best friend I ever had in my life." He then explained just how expensive it was to get proper care for his mum and how bad that care often was.
"You did her proud," said James after hearing Patrick's story. "You did a good job."
@mrjamesob Fighting back tears whilst listening to your caller on care. Kafkaesque. Utterly heartbreaking.

— Jono Shavelar (@Das0s) November 21, 2016
Latest on LBC
Comments
The Best Of James O'Brien
If You Like James, You'll Also Like...