If Austerity Has Been So Necessary Why End It Now, Asks James O'Brien
13 June 2017, 13:03
Theresa May is going to abandon austerity despite the Tories telling us it was absolutely necessary for the past seven years - so what's changed? This is James O'Brien's blistering take on the debacle.
Why End Austerity Now, Asks James O'Brien
00:01:58
The Prime Minister spent yesterday apologising to her cabinet and backbenchers after her party's disastrous election result.
Mrs May said she took full responsibility for losing the Tories' Commons majority and running a poor campaign.
So, despite the country still being in huge debt - James asks why the Tories appear to changing their tune when it comes to cuts all of a sudden.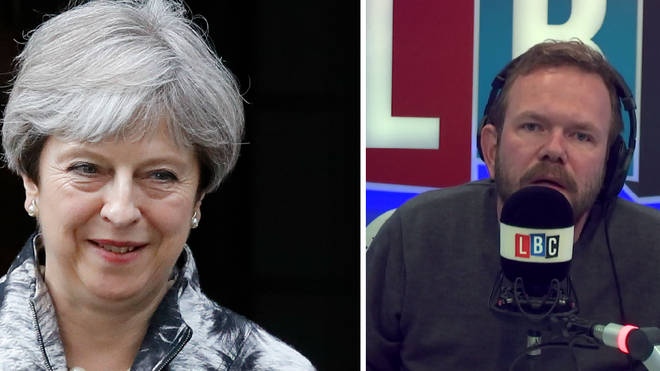 "How is Theresa May going to head-off the Corbyn threat of the past?" James said. "She is going to argue that austerity is over without telling us why.
"What's changed? We're worse off then we are when it was brought it as a country.
"And we're about to be considerably more worse off then we are now as a result of Brexit.
"So how can we be getting worse off but abandoning the policies that were designed to keep us afloat despite being badly off?"
Latest on LBC
Comments
The Best Of James O'Brien
If You Like James, You'll Also Like...