James Mocks The Mail For Picking On Lily Allen
19 January 2017, 11:38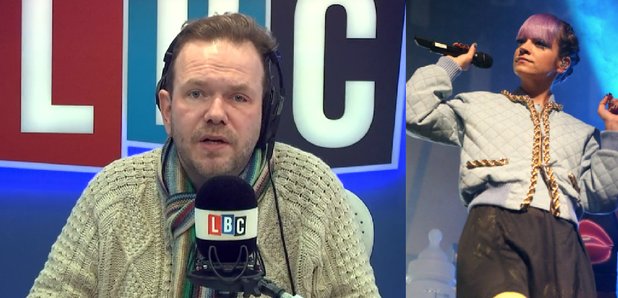 The Mail has published another vicious comment piece on Lily Allen - James O'Brien wants to know what problem middle-aged male journalists have with her.
In today's Daily Mail, Stephen Glover accused Allen of writing a "stupid and ignorant" tweet about the world hating Britain because of slavery. "She is not regarded as an astute social critic," he added.
James wondered if criticising people like Allen was why Glover became a journalist.
The Ridiculousness Of Blaming Lily Allen For The State Of The Country
Journalists are supposed to speak truth to power, not blame Lily Allen for the state of the country.
01:25
"The Mail today has started trying to blame Lily Allen for anything that goes wrong in the future, rather than the people that are actually in charge of this country.
"It's quite incredible that.
"Grown men in their 60s and 70s writing newspaper articles, whose job is to speak truth to power - this is why you go into journalism.
"The Daily Mail is trying to blame Lily Allen for any future problems that the country faces, while not mentioning the people in charge of the country."
Allen seems to have noticed the Mail's attack too, changing her Twitter bio to include the quote about her not being an astute social critic: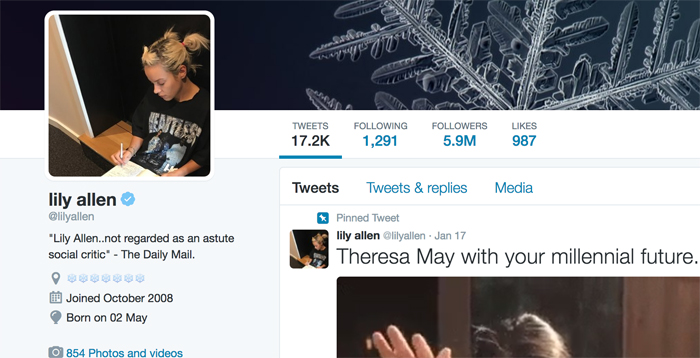 Latest on LBC
Comments
The Best Of James O'Brien
If You Like James, You'll Also Like...