James O'Brien Has Proof That Politicians Know Brexit Will Be A Disaster
20 June 2017, 11:03
James O'Brien has uncovered proof that Conservative MPs believe leaving the European Union will be a disaster - no one wants to be Prime Minister through Brexit.
James O'Brien: Proof Politicians Know Brexit Will Be A Disaster
00:03:21
Theresa May's approval rating has slumped to an all-time low following the General Election, while her reaction to the Grenfell Tower fire has been heavily criticised.
There are reports of Conservative backbenchers who are plotting to remove her, but the leading candidates don't seem to want to be Prime Minister.
And James believes that's extremely telling.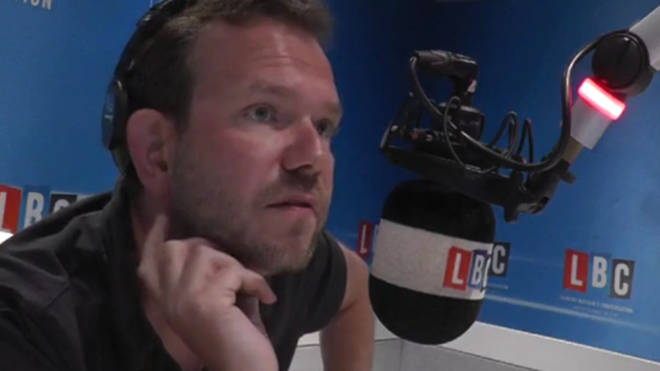 Speaking on his LBC show, he said: "The clincher - no one wants to lead the Tory party. Nobody wants to be Prime Minister.
"And you have to ask yourself why.
"If it's so wonderful to get your country back, why don't any of them want to lead it at the moment?
"And you know the answer if you're being political, intellectual, factual. They answer is they don't want to have their hand on the tiller when we embark upon this ludicrous journey.
"If you're psychological, emotional, well you're still waiting for your unicorn."
Latest on LBC
Comments
The Best Of James O'Brien
If You Like James, You'll Also Like...