The Leave Voter That Left James O'Brien Screaming In Frustration
18 January 2017, 12:30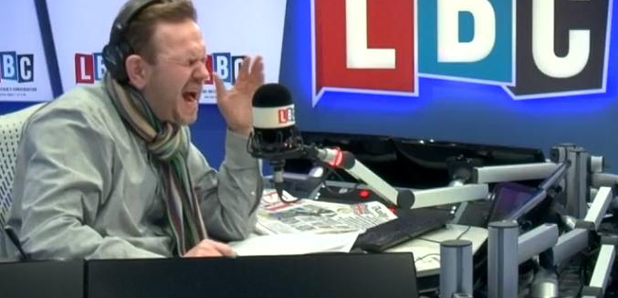 This is the call with a Brexiteer that left James O'Brien screaming in frustration.
Robert in Medway called James to say he was celebrating Theresa May's announcement of a hard Brexit.
The Caller That Left James O'Brien Screaming In Frustration
This is how James O'Brien's latest conversation with a Brexiteer ended.
06:27
He said a local warehouse was offering jobs more to foreign workers than to locals. But it soon turned out that Robert applied for and got a job there.
Despite agreeing with what James was putting to him that Brexit wasn't going to help, Robert still insisted he was right.
It left James letting out a primeval scream into the microphone in frustration.
Watch the clip above to see what led to it.
Latest on LBC
Comments
The Best Of James O'Brien
If You Like James, You'll Also Like...