This Caller Tried To Vet James As A Terrorist, It Didn't Go Well
26 January 2017, 12:00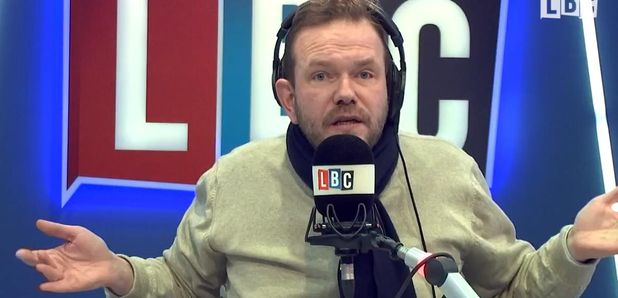 This caller phoned James O'Brien to say that we should be vetting Muslims to find out which ones are terrorists. But when he tries to vet James, it ends up in "torture" for him.
In this painfully entertaining video, Vaz in Hatfield told James that children in Muslim countries are taught at school to hate the western world so it would be prudent to vet Muslims coming in.
So James asked him to do a little role play - and it ended up going very badly for poor Vaz.
James O'Brien's Call Is Proof That Vetting Muslims Won't Work
This caller says we should vet Muslims to see if they are terrorists, so he tries to vet James O'Brien. It does not go well for him.
05:03
We won't spoil this video as you really need to watch it to appreciate its true joy, but it led to this tweet being sent by the actor who played Zammo in Grange Hill.
@LBC @mrjamesob James always listen to your show and I now know we were childhood friends #Zammo

— Lee MacDonald (@leemacdonald) January 26, 2017
And then this one...
@mrjamesob Seems legit.. pic.twitter.com/qgEvecDWRC

— Ian Payne (@01101001) January 26, 2017
Latest on LBC
Comments
The Best Of James O'Brien
If You Like James, You'll Also Like...