Katie Savages The 'Posh Pillocks' Of Richmond
4 December 2016, 11:18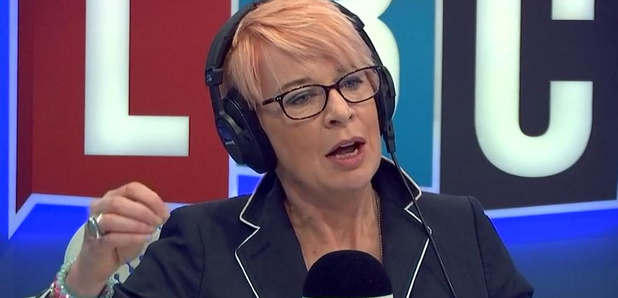 Katie Hopkins savages the 'posh pillocks' of Richmond who are drowning out the voice of the millions who voted to leave the EU.
Katie Savages The 'Posh Pillocks' Of Richmond
00:57
Talking on her LBC show she hammered the excessive focus on the result of the Richmond Park by-election which unseated Brexiteer Zac Goldsmith for pro-EU Lib-Dem Sarah Olney.
"What I noticed was that the twenty thousand voices of a few posh pillocks in Richmond. They spoke louder than the seventeen point four million people who live in this foreign land called the rest of the U.K."
"I'm a little bit sick of London believing it is the center of everything. I'm not hearing the voices of the people that I live amongst I work amongst them. My children go to school amongst London is not listening."
"London. You need to open your ears because seventeen point four million people voted to leave the E.U. and seventeen point four million people are beginning to lose faith that you are going to deliver on a democratic promise."
Latest on LBC
Comments
The Best Of Katie Hopkins
If You Like Katie, You'll Also Like...