Welcome To LBC's Newest Presenter: Matt Stadlen
7 October 2016, 12:03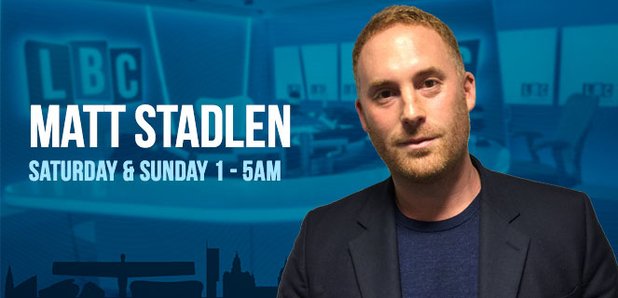 Matt Stadlen is joining the LBC team and will present a show overnight on weekends.
Matt, who many of you will know as an interviewer with the Daily Telegraph and from Newsnight.
He will host every Saturday and Sunday from 1am-5am.
He joins some big names in LBC's new weekend line-up, including Matt Frei and Maajid Nawaz.
They had some very special moments on their shows last weekend - you can see them both below.
Matt Frei's Enthralling Account On Visiting The MH17 Crash Site
Matt Frei's Harrowing Story Of MH17 Crash Site
Matt Frei recounts arriving at the scene of the downing of MH17 in Eastern Ukraine in this harrowing story.
07:27
Maajid Nawaz Called By Former Extremist Who Wanted To Kill Him
Latest on LBC
Comments