Nigel Farage: What Happened When I Had Dinner With Trump
27 February 2017, 20:15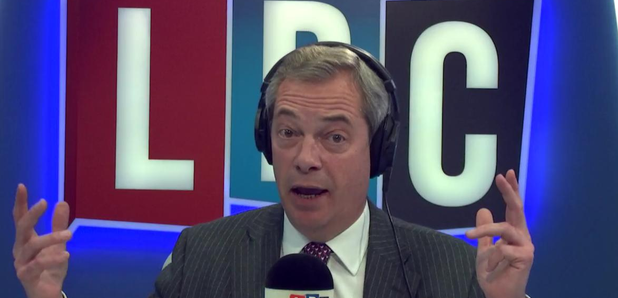 Nigel Farage found himself around the dinner table with the Leader of the Free World on Saturday - this is how it happened.
Nigel Farage Reveals How He Ended Up Dining With The Donald
Nigel Farage joined Donald Trump for dinner on Saturday and this is what happened...
01:23
Days after addressing the American conservatives at a conference, Nigel Farage found himself having a meal with Donald Trump.

Nigel revealed on his LBC show the situation came about after he missed his flight home from Washington.

Staying at the Trump International Hotel, he bumped into the US President who was more than happy to invite him in for dinner.
Although Nigel didn't divulge on the topic of conversation, he did praise Trump.

"He was witty, he was humorous and he is a very very brave man. Like him, dislike him. I promise you, Trump's a good guy," he said.
Latest on LBC
Comments
The Best Of The Nigel Farage Show