Farage: Trump Has Won The Public's Trust, The Media Has Lost It
16 February 2017, 20:32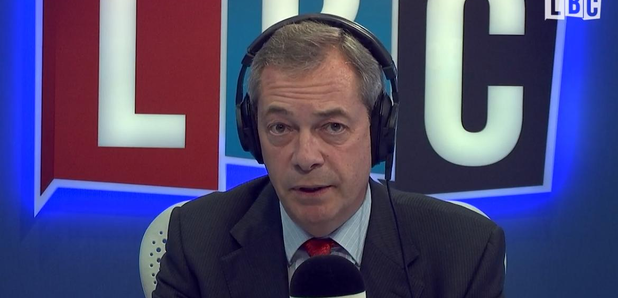 After Donald Trump attacked the "dishonesty" of the media in a scathing press conference on Thursday, Nigel Farage says public support for the liberal media is shrinking.
Farage: The People Don't Trust The Liberal Media Anymore
During an extraordinary press conference on Thursday, Donald Trump attacked the US media, saying "the level of dishonesty is out of control". Nigel Farage believes public trust of the media is waning.
01:01
Speaking on his LBC show, Nigel referred to a new poll that showed support for President Trump was on the rise.

He said: "Today's poll shows 55 percent of likely American voters now support what the president is doing.

"The same poll asked people whether the media in America is biased against Trump or was it in his favour and 48 percent of voters said the media are biased against Trump with only 12 percent thinking the media favoured Trump in any way.

"Something really fascinating is going on out there and I think much of the liberal media establishment are just losing the trust of the public."
Latest on LBC
Comments
The Best Of The Nigel Farage Show