Brother Of British Soldier Killed In Ireland Criticises Soldier Inquiry
8 December 2016, 15:28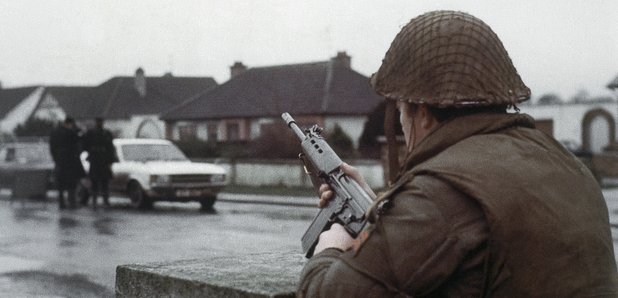 David's brother was killed by the IRA. He wants to know why British soldiers face an inquiry into their actions in Ireland but there won't be an inquiry into attacks on our troops there.
Brother Of Murdered Soldier Asks Why IRA Don't Face Investigation
David's call to Shelagh revealed the anger of IRA victims after it emerged that British soldiers could face investigation over actions in Northern Ireland.
02:53
More than 1000 ex-servicemen could face investigations into the more than 300 killings carried out by British armed forces in Northern Ireland during the Troubles, it's been announced.
Shelagh was asking if soldiers should face potential charges for what they did in Northern Ireland when David called up with his own remarkable story.
His brother was ambushed by IRA hitmen who tortured and killed him in a way that clearly left a lasting impression on the LBC listener.
He wants to know why our former soldiers could face prosection, while his brother's killers walk free thanks to the Good Friday Agreement.
Latest on LBC
Comments
The Best Of Shelagh Fogarty