Watch Nigel Farage's Most Memorable Moments
4 July 2016, 14:19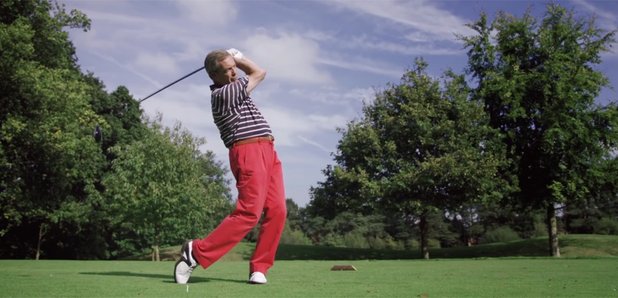 As Nigel Farage steps down as leader of Ukip, we pull together some of the most memorable moments from his appearances in the LBC studio and elsewhere.
Farage has been a familiar face over the past few years, from joining Nick Ferrari in the studio to present a phone-in to hosting his own three-hour late night show in 2015.
As well as his best LBC moments, we've plucked some of his other best videos showcasing just why he's become such a talking point nationally.
'I Can Set Fire To France!'
Nigel Farage On How He Can "Set Fire To France"!
Nigel Farage is hosting an LBC show tonight and he's already started some fires.
00:42
While presenting his own LBC show, Farage spoke about what rights he's entitled to as an MEP. One of the most curious - he's apparently allowed to set France on fire!
'Mums Could Breastfeed In A Corner'
Breastfeeding Mums Could Sit In The Corner, Says Farage
Nigel Farage told LBC that breastfeeding mothers could sit in the corner to feed their baby in a less "ostentatious" way.
01:12
"It isn't too difficult to breastfeed a baby in a way that's not openly ostentatious." Late in 2014, the Ukip leader sparked quite the storm as he reacted to a public breastfeeding row. He said his comments were taken out of context - make up your own mind.
"Who Are You?" Farage Vs Van Rompuy
With digs at the then-EU President (Herman van Rompuy), the country he comes from (Belgium) and the European Union itself, this clip is a favourite clip for Farage fans.
Farage Tells Corbyn How To Dress Properly
"Slovenly" Corbyn Needs To Grow Up, Says Farage
Nigel Farage says Jeremy Corbyn is "bordering on slovenly" and needs to grow up.
01:43
Nigel and Jeremy Corbyn both attended a Battle of Britain memorial, where the Labour leader's "untidy" appearance prompted quite a reaction from the Ukip man.
Nigel Farage Takes The LBC Beer Test
Nigel Farage Takes LBC Beer Test
Ukip leader Nigel Farage is put to the test by LBC to see how well he knows his beer.
01:03
Onboard the LBC Battle Bus before Election 2015, Nigel was game enough to take the LBC Beer test: could he tell a British beer from a European brew? It's a very funny moment.
Whoops! When Nigel Voted The Wrong Way
Farage Admits: I Accidentally Voted Yes When I Meant No
Nigel Farage admitted he accidentally voted the wrong way on secret expenses in the European Parliament.
01:14
This was the moment that Nigel Farage admitted to accidentally voting the wrong way on secret expenses in the European Parliament.
Nigel Bemoans The Lack Of Coffee Shops In Swindon
Nigel Farage Bemoans Lack Of Coffee Shops In Swindon
00:29
Certainly one of the most unlikely headlines we've ever written but it is 100% true.
THAT Paddy Power Ad
It's not LBC, but it is an absolute cracker. Whatever your thoughts on Nigel Farage, nobody could accuse him of lacking a sense of humour - as documented in this terrific ad for Paddy Power.
Latest on LBC
Comments