"It Felt Like Fire On My Face" Acid Attack Victim Tells Ian Collins
13 March 2018, 10:24
"I was hopeless, and I was lying down on the pavement and just started crying." Jabed Hussain relives his horrific experience of having acid thrown at his face while riding home in London.
Mr Hussain was one of six victims attacked in a 72-minute attack spree in London on 13th July last year.
Derryck John, now aged 17, received a 10-and-a-half year jail sentence for carrying out the attack.
The teenager admitted six counts of throwing a corrosive liquid with intent, two counts of robbery, and four counts of attempted robbery.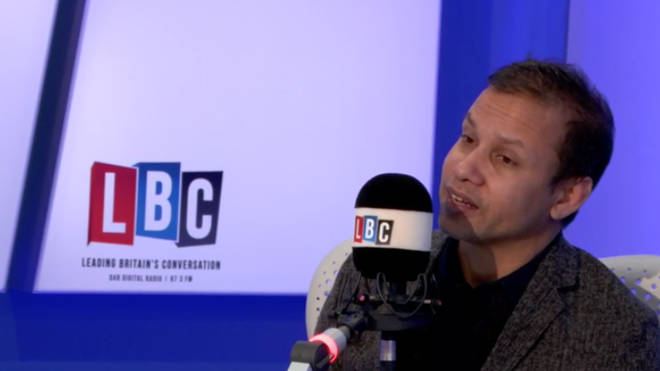 Talking to Ian Collins, Mr Hussain said: "It felt like fire on my face; it was really hot and burning.
"It was getting dry and burning and then I realised it was not something normal."
Mr Hussain was thankful for the CCTV that captured the attack, but said his attacker's sentence was not tough enough.