Dean Dunham asks Ofcom what LBC listeners want to know
27 January 2023, 11:03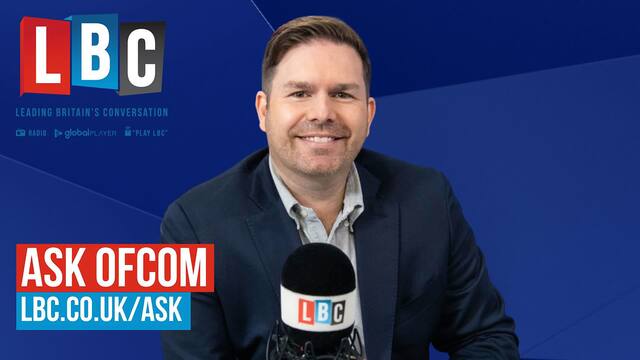 Dean Dunham asks Ofcom what LBC listeners want to know
Most of the adult population in the UK has a mobile phone and/or broadband contract and it is therefore unsurprising that I receive so many mobile phone and broadband complaints during the LBC Consumer Hour.
This week I 'Ask Ofcom', the communications regulator, all the key questions LBC listeners have been asking and need to know. Cristina Luna-Esteban, Ofcom's Director of Telecoms Consumer Protection joined me to answer your questions. We discussed:
Common issues with mobile phone, including:
Your rights when your mobile phone coverage does not live up to your expectations
Where you should direct complaints about your mobile phonePhone scams and what to look out for.
Switching provider
Common issues with broadband, including:
Your rights when your broadband speed is not what was promised
Broadband contract terms and the obligation on providers to make sure consumers clearly understand what they are signing up to
Switching provider
I then got to a subject I feel very strongly about, mid-contract price hikes. The current position is that both mobile phone and broadband providers can legally hike prices mid contract, regardless of the contract being for a 'fixed term'. My view is this is wrong and must be outlawed. I put this to Ofcom during the interview and received confirmation of your rights with mid-contract price hikes and the obligations of the provider.
In Dean Dunham's 'Ask' series, he asks key individuals and organisations (such as regulators, consumer organisations, ombudsmen, alternative dispute resolution providers, energy providers, online marketplaces and other retailers) the burning questions LBC listeners are asking.