87-year-old paedophile will 'likely die in jail' judge says at sentencing
21 January 2020, 12:19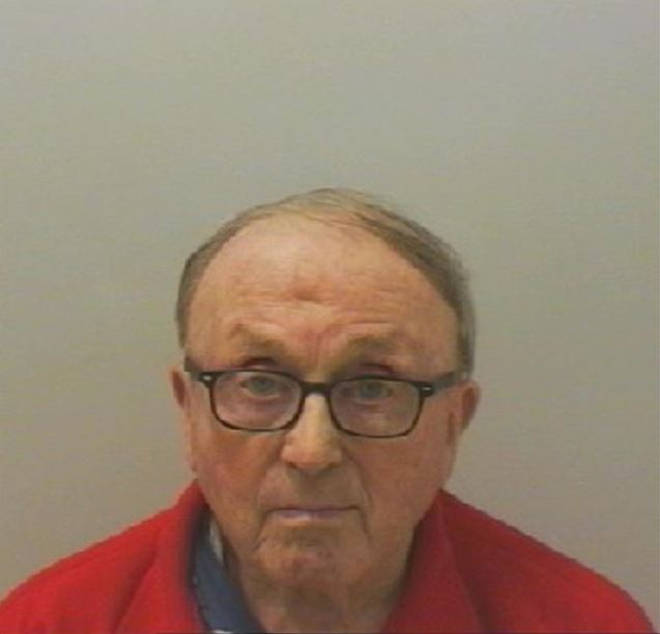 Thomas Reed, now 87, will likely die in jail, says the judge who sentenced him at Newcastle Crown Court for horrifically sexually assaulting two children.
The court heard in the 1980s Reed lured a 10-year-old boy to his house, pretending the child would be allowed to use his binoculars.
When the boy's back was turned, Reed knocked him to the floor and seriously sexually assaulted the youngster.
Afterwards, he offered to take the boy home, kissing him first, and warning him not to tell as "no one will believe you".
The court was told the horrific assault forever changed the boy's life, a year later he tried to take his life for the first time.
In a statement read out in court before the sentencing outcome, the brave survivor spoke of the devastating impact Reed's act of extreme depravity has had on his life.
He said: "Following the assault I was left feeling like an empty shell, terrified of being hurt by anyone else, terrified to even leave my bedroom let alone go out of the house."
The victim's school life suffered, and as he struggled to trust, his relationships with friends and family deteriorated too.
The victim added: "My only hope is that on hearing these words, this statement, and perhaps the words of his other victim, together with whatever sentence the Judge deems appropriate, Reed may truly understand the seriousness of his crimes and understand the harm he has caused with his actions."
The court also heard from Reed's other victim, who was just nine-years-old when the abuse began.
While in his 60s Reed would visit the young girl's family.
Her family did not know Reed would take advantage of their time alone. Sitting the young girl on his knee and forcing her to retrieve sweets from his pocket; he would then trap her hand and force her to touch him. Reed would also touch her.
Reed, of Callendar Court, Gateshead, pleaded guilty to six indecent assaults and six cases of gross indecency at Newcastle Crown Court on November 11, 2019.
He also pleaded guilty to a serious sexual assault on his male victim, which under today's law would be classed as rape but he had to be sentenced for the offence as it would have been categorised at the time.
He also admitted 12 offences of indecent assault and indecency with a child in relation to the girl.
He was sentenced to a total of 18 years plus an extra two years on an extended licence. He will be on the sex offenders register for life.
Judge Christopher Prince told him he could have avoided the likelihood of dying in prison if he had confessed what he had done years ago.
"The fact you did not make such a choice cannot lead you to expect you should receive any degree of leniency to reflect that choice," the judge said.
"If you die in custody, that's a result of your choice not to admit your offending years ago."
Detective Constable Lee Boys, of Northumbria Police, was one of the officers in charge of the case, he said: "To the average person on the street, Reed would appear to be a harmless elderly pensioner, but his horrific past has now been revealed, exposing him as the dangerous, deceitful and deprived man he truly is.
"The passage of time and his advanced years did not make him any less guilty, or any less deserving of a hefty prison sentence.
"His victims have waited years for justice and I am so immensely proud that they both came forward and spoke out."