Armed Police Swoop On Drug Gang Suspects In Dramatic Video
5 December 2018, 13:19 | Updated: 28 October 2019, 15:21
Dramatic body-cam footage has been released of the moment armed police swooped on a group of suspected drug dealers.
Officers demanded the men lay in the road after pulling them over in the early hours of Tuesday morning.
It's after detectives received a tip-off from a member of the public who spotted a group acting suspiciously in two cars in Sparkhill, Birmingham.
The first car, a Mercedes, was pulled over with two machetes and a bundle of cash found inside, police said.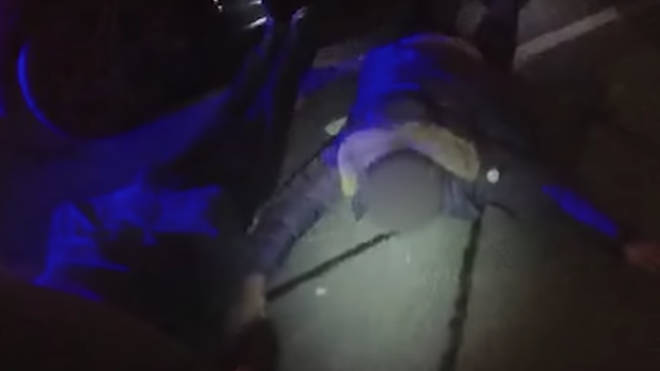 Three men were arrested, two from Leicester aged 18 and 23, plus a 25-year-old from Alum Rock - on suspicion of weapons possession and money laundering.
In another instance, a police car was rammed when they tried to pull over a red Astra, injuring one officer.
Four men were arrested, including a 22-year-old who tried to flee the scene.
Another man, 33, a 26-year-old and 21-year-old were also detained.
The group are being held under the same offences, plus dangerous driving and failing to stop and the scene of a collision.