Bungling Burglars Try To Cover Their Tracks By Stealing Elderly Victim's CCTV
6 February 2018, 17:11 | Updated: 28 October 2019, 15:21
Bungling burglars attempted to cover their tracks by stealing the CCTV from an elderly woman's home, but they didn't realise the footage had already been backed up.
The intruders raided the 83-year-old's home in Sheldon, Birmingham on Monday morning after claiming they worked for the "gas board".
HD cameras installed inside the house recorded the incident unfold as they smashed open a key safe outside.
After noticing the CCTV they stole the cameras, but officers were able to download and secure the footage from a central database.
Detectives from the West Midlands Police are now trying to identify the two suspects.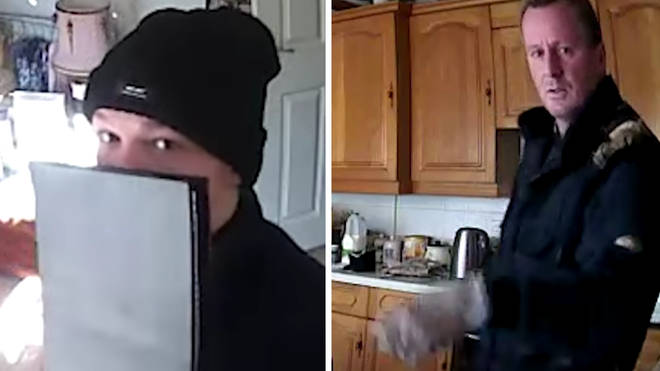 Sgt Tom Lyons, who is leading the investigation said: "Two men forced their way into an elderly woman's home, and that is quite simply unacceptable.
"I'm concerned these individuals will seek out and target other vulnerable members of the community so identifying them is a priority.
"We really need people to come forward if they recognise the men, so we can put a stop to what they're doing."
Anyone with information is urged to call West Midlands Police on 101. Alternatively Crimestoppers can be contacted anonymously on 0800 555 111. Quote crime number: 20BE/28635Q/18.