CCTV: Hooded Man Bursts Into Bar And Chucks Paint Over Quiz Night Punters
6 April 2018, 13:23 | Updated: 28 October 2019, 15:21
The incredibly bizarre moment a hooded man burst into a bar and threw a tin of paint over punters taking part in a quiz night has been caught on CCTV.
The shocking incident saw unsuspecting onlookers drenched in white paint inside The Venue in Lymm, Cheshire, on Tuesday night.
A second man also threw red paint on the outside of the bar before the pair made off in a vehicle.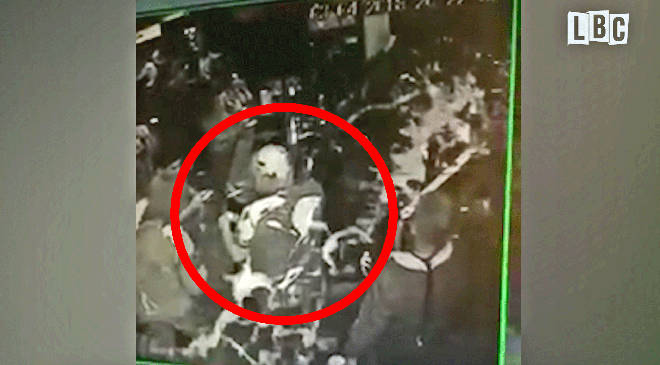 Police are now investigating the bizarre attack which has been described by the owner as unprovoked.
Posting on Facebook, Emily wrote: "Not sure what I've done to deserve this, I know I don't deserve this.
"I've done nothing but try to create a nice environment for people to come and enjoy a drink with entertainment and build a good reputation for the bar, but there's always going to be people that TRY to knock you down when you're trying to do well."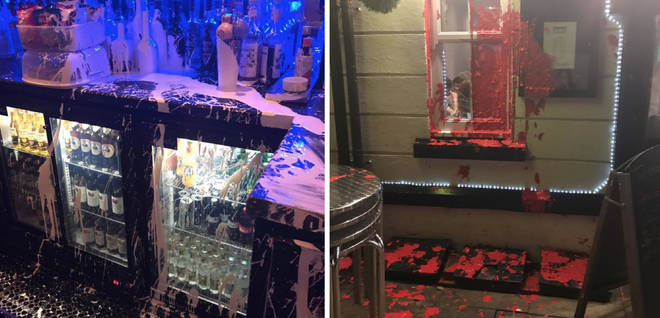 "I'm very disheartened," she added.
"I need to get my deepest thank you's out to the people that instantly rolled up their sleeves and got stuck in helping out before the paint dried.
"The amount of help and support was unreal it's actually really overwhelming, thank you."