CCTV: Man Sets Off Barrage Of Fireworks In Busy Street
11 January 2018, 17:17 | Updated: 28 October 2019, 15:21
A man who admitted setting off fireworks in a culpable and reckless manner has been jailed for six months.
Norman Wood, 48, was seen on CCTV lighting the fireworks outside St Magnus Cathedral in Kirkwall, Orkney, last month.
His actions have been described by police as "entirely reckless", and it was lucky nobody was hurt.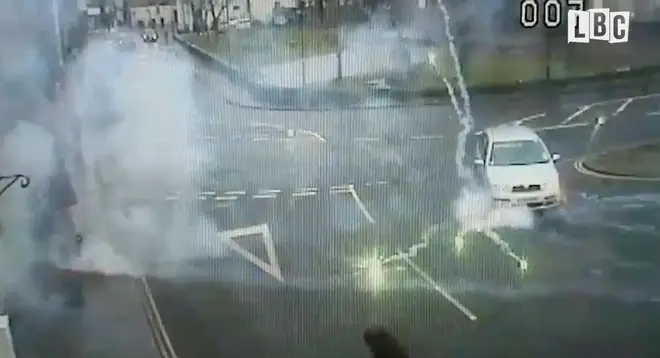 Ch Insp Webb Matt said: "Norman Wood's actions were entirely reckless and it is fortunate that nobody was injured as a result.
"Fireworks can be incredibly dangerous when not used safely and the consequences of his behaviour could have been far more severe.
"My message is simple - we will not tolerate the misuse of fireworks and will take action against anyone who sets them off in a reckless manner."
Wood was sentenced at Kirkwall Sheriff Court on Wednesday.