CCTV: Man Wrestles 12-Year-Old Girl To Floor During Violent Robbery
19 February 2018, 16:36 | Updated: 28 October 2019, 15:21
Police have released chilling CCTV of the moment a man wrestled a 12-year-old girl to the floor and robbed her of her phone.
The attack, which happened in Cambridge Street, Derbyshire, on Sunday, has been described by detectives as "horrific".
The child was walking back home after visiting the shops for her mother when the man attacked her.
DC Mick Stainsby said: "The CCTV footage captures the horrific incident taking place.
"I realise that the quality is not the best but we have released it quickly in the hope that someone will recognise the man."
The man is described as white/tanned, aged between 16 and 19-years, about 5' 6" tall, slim build and said to have a European accent.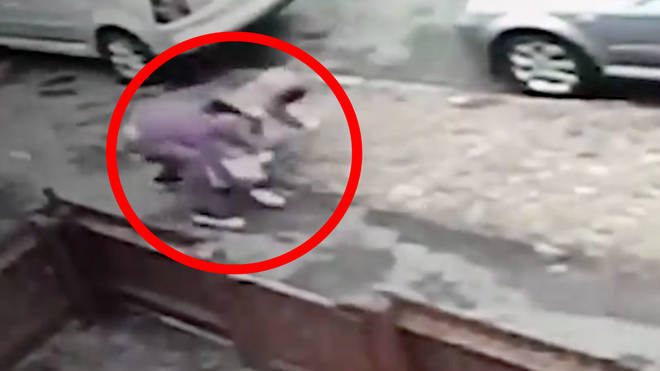 His hair is described as black and being in a V-shape at the back, shaved at the sides and longer on top.
DC Stainsby added: "The 12-year-old victim has been very brave but was attacked for apparently no other reason than to steal her phone, a rose gold iPhone 6s.
"I would urge anyone who knows the man or has been offered such a phone for sale since yesterday to make contact with us as soon as possible."
If you have any information about this incident contact Mick on 101, quoting reference number 18000079151.
You can also anonymously contact the independent charity Crimestoppers, on 0800 555 111 or by visiting www.crimestoppers-uk.org.