Children as young as six 'suspects in sexting cases', say police
14 February 2020, 16:00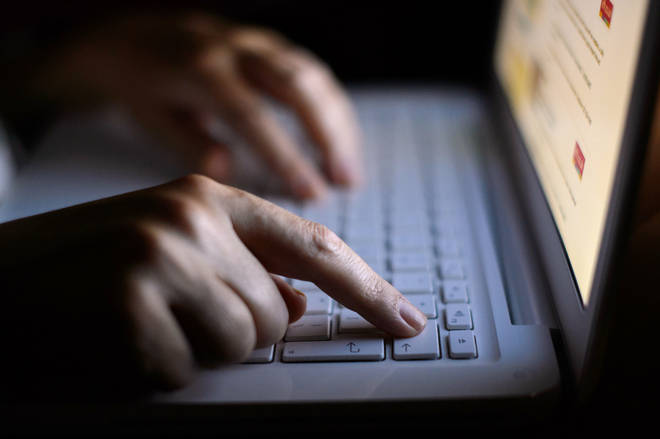 Children as young as six have been considered as suspects in cases of sexting offences, Scotland Yard has said.
Between January 2017 and August 2018, 353 children between the ages of six and 13 were investigated, and police have warned of the rise of under-18s sharing sexual photos.
Det Supt Zena Marshall said the force wishes to "educate" youngsters who may be sending images, rather than treat them as criminals.
She said: "We know that many young people do not realise that creating or sharing explicit images of an under-18 is against the law, even if the person doing it are children themselves."
The news comes as the National Crime Agency (NCA) warned that images of child sexual abuse can be accessed on the web in just three clicks.
NCA director general Lynne Owens is calling for technology firms to urgently transform their response to tackle the "extreme level" of online offending.
Police chiefs across Europe have backed her demands for companies to block child sexual abuse material as soon as it is detected and stop grooming on their platforms.
Ms Owens said: "In just three clicks our officers could locate child sexual abuse on the open web.
"There is no barrier to offending and that cannot continue.
"While European law enforcement officers will relentlessly pursue offenders, the technology industry urgently needs to transform its response to counter the extreme level of online offending."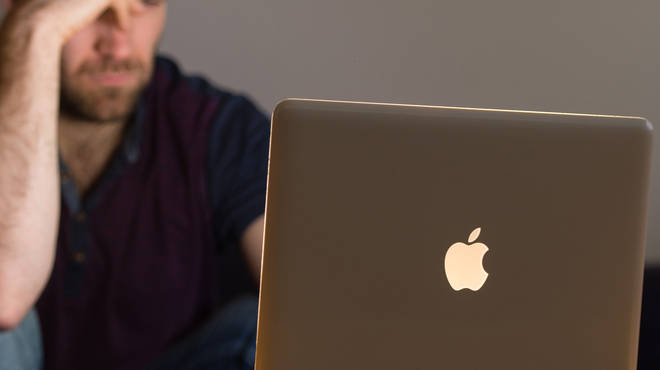 She called for "zero tolerance" to child sexual abuse on online platforms and highlighted the direct link between offenders viewing such material and going on to sexually abuse children themselves.
"The sheer volume of child sexual abuse material available online creates a permissive environment for offenders to develop their sexual interest in children," Ms Owens continued.
"The relative ease of entry into viewing abuse material can lead to incitement to actually abuse children.
"Offenders are not just viewing images online.
"They are actively targeting children globally via commercial platforms to manipulate and extort explicit imagery from them, or to gain access to them in person.
"Live-streamed abuse for commercial purposes is a growing threat; for as little as £10 to £20, offenders can orchestrate the abuse."
It comes at the Metropolitan Police launched an initiative to educate young people about sexting and the potentially negative consequences that can result for young people involved in peer to peer creation and sharing of explicit images.
Figures for young people aged 14 and under who were deemed suspects in reported sexting offences totalled 353 between January and August 2019, and increased significantly from the start of the reporting period with 92 in 2017, rising to 151 in 2018.
Already in the first six months of 2019, there had been 110 offences recorded.
A third of the nearly 125,000 indecent images of children online that the charity the Internet Watch Foundation took action on last year were found to be selfies that the child took.
This was the experience of 18-year-old Eleanor.
Eleanor agreed to share nude images of herself over Snapchat with her long-term boyfriend at age 14, taking the extra precaution of assuring herself he had not created a screenshot of them which would have allowed him to save them on his phone.
But without her knowledge, he had secretly downloaded a password-only special app that allowed him to download the images and used this to share them six months after breaking up with her.
After moving school, Eleanor was confronted just two weeks later with the same nude images and an accompanying bombardment of messages from acquaintances and random strangers alike.
These eventually escalated into threats of blackmail from paedophiles.
Her boyfriend and two others who were arrested were eventually released with no further action.
She explained: "It was so normal amongst my peer group everyone I knew had done it practically, that when my boyfriend asked me, after weighing it up, I decided it was safe as I trusted him totally.
"The shock and embarrassment when I saw those images of myself and the obscene and abusive comments destroyed my self-esteem, and affected my whole family really negatively.
"When the boys were arrested it stopped them keeping on circulating the images, but the damage was already done as they had already gone all over the Internet and are still out there somewhere."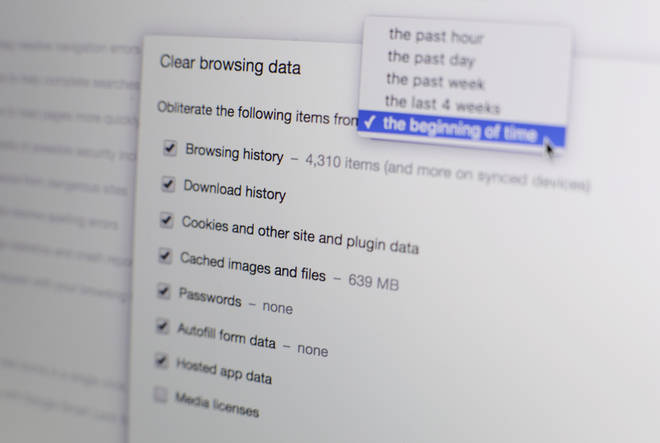 Zena Marshall, Detective Superintendent in charge of online sexual exploitation and abuse in London, told LBC News that the Met Police will be holding training sessions with frontline officers to raise awareness of different issues around indecent images of children online.
"One of the important messages that we're getting out to them is how to deal with and investigate allegations of sexting, especially between young people, where young people are sharing indecent images of themselves between each other."
She explained: "The implications are that once you take a picture of yourself, and you shared it with one person, it is absolutely out of your control.
"And the message we want to get out to young people is to think about pictures you are taking of yourself, are you comfortable with other people seeing them because once it's sent to one person, it can be sent to hundreds, if not thousands of people within seconds."
On Wednesday, the Government published its first response to a consultation around its online harms White Paper, released last year, and set out its plans to empower Ofcom to hold internet companies to account if they fail to protect users from harmful material.
And Home Secretary Priti Patel promised to take tough action against technology companies which do not stick to its planned online harms regulations.
Andy Burrows, NSPCC head of child safety online policy, said "a decade of failed self-regulation" shows technology firms will not act unless they are forced to.
"It's time to take this choice away from them," he said.
"Priti Patel and (Culture Secretary) Oliver Dowden must show global leadership and force these companies to act by giving Ofcom the power to inflict hefty fines and ensure named directors are held criminally responsible."