Dramatic Bodycam Footage Shows Police Catching Man Attempting To Steal Bikes
6 September 2018, 20:38 | Updated: 28 October 2019, 15:21
Derbyshire Police have released footage of a Community Support Office pursuing a man attempting to steal bikes from Pride Park in Derby.
PCSO Jim Sadler captured the whole incident on his bodycam after patrolling the area on his pedal cycle on 23rd August.
He came across Scott Liddle, also on a bike, acting suspiciously near a bike shelter by the train station.
When the PCSO stopped to talk to him, Mr Liddle cycled off.
The PCSO gave chase through the cycle lanes towards the city centre and, after following him through a tunnel, managed to catch up and arrest Mr Liddle.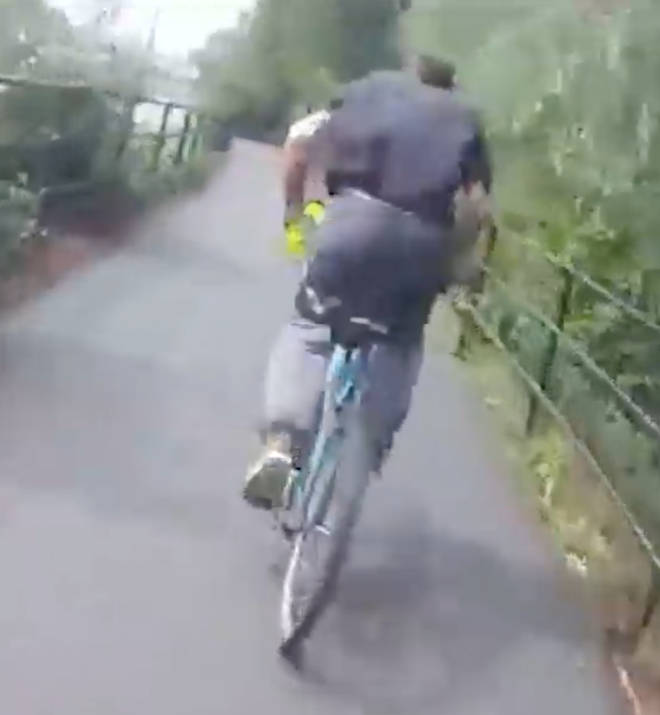 Mr Liddle pleaded guilty to going equipped for theft and the theft of a pedal cycle from St Christopher's Way, Derby earlier that week.
He was given a suspended 18-week prison sentence.
Watch the full video above.