Heartless 'monsters' ruin Christmas for hundreds of children by targeting Santa's grotto
11 December 2019, 12:16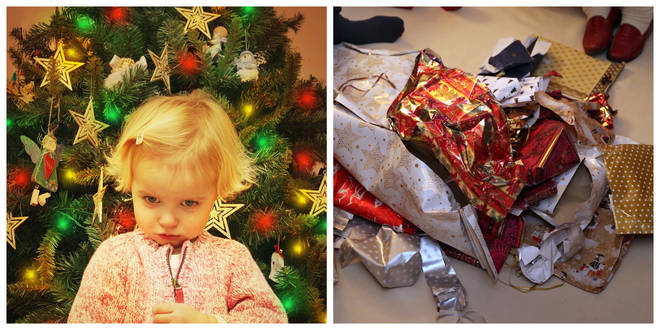 Christmas is ruined for hundreds of children in Bristol after "horrible, selfish thieves" stole more than 600 Christmas presents from a community Santa's grotto.
The event had been scheduled for Sunday, however high winds prevented Father Christmas being able to hand them out.
After the Friends of Eastville Park group said that the wrapped gifts were being stored in a Bristol bowling green until the event could be reorganised, the heartless thieves took action.
They stole children's books, modelling clay and card games from the planned wildlife winter wonderland grotto.
The brazen burglars even helped themselves to mulled wine and a room heater.
Volunteers called the police and said the cruel act had "knocked them for six".
In a social media post, a spokesman wrote: "Just 24 hrs ago, our hearts went out to Elm Farm after they were burgled and lost an awful lot of equipment to thieves who cared nothing about the impact it would have on the project.
"This morning, we opened up the buildings at the Bowling Green to discover that we'd also had unwelcome visitors overnight Mon/Tues. who'd helped themselves to everything of value that was being stored there after our cancelled Santa's Grotto on Sunday.
He continued: "As if we weren't disappointed enough that Santa didn't happen, this has knocked us for six and it'll take a while for us to bounce back - but we will.
"Particularly upsetting is the loss of over 600 wrapped children's presents along with a selection of drinks, some catering equipment and a room heater."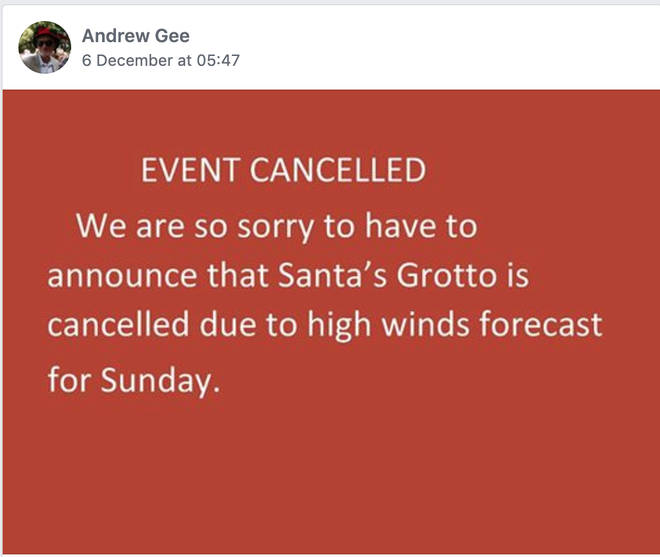 Chrissy Quinnell, who was volunteering at the event, said: "It's really hard to conceive that somebody would take children's presents.
"Hundreds of people were involved in the preparations but we had to cancel the event because of really high winds.
"So the fact the event didn't take place was a bit of a low point for us and then to find this as well."We're all pretty flat at the moment."
People have been showing their support for the group on social media.
Paul Wilsher replied: "What monsters steal of children, disabled, and Volunteers, it's just awful."
One wrote: "It's filled me with sadness. You all do such amazing, thoughtful things for our community. Don't lose heart.
"We have to remember that those horrible, selfish people are in the minority and what an amazing community spirit we have in Fishponds."
Another said: "So unjust and unfair. So sorry for the loss, this is outrageous."
Local residents have also offered to help, with one person saying: "So so sorry to all of you who've worked so hard to raise funds for the park. Very happy to donate something towards stuff that needs replacing."
A spokesman for Avon and Somerset Constabulary said: "We're investigating a burglary in which a large quantity of presents, as well as food and cooking implements, were stolen from a building within Eastville Park, Bristol, sometime between 4pm on Monday (9/12) and 10am the following day.
"The incident was reported to us by the Friends of Eastville Park yesterday morning.
"We'd appeal for anyone who saw or heard any suspicious activity around the building between Monday evening and Tuesday morning to contact us on 101. Please give the call handler the reference number 5219284526. We also want to hear from anyone who has information about the whereabouts of the stolen presents."