Man, 66, stopped by police with over 60 kilos of Ketamine
6 March 2020, 19:22
A 66-year-old man has been arrested after police found 60kg of Ketamine in his car.
The man, from Uxbridge, was arrested by police after officers saw a lorry driver hand over six white boxes to him and place it in the driver's black BMW.
Officers followed the BMW driver in St Albans, north London, before swooping in and discovering the haul of drugs in the back of the car.
Detectives say the lorry driver has been arrested for conspiracy to import Ketamine.
He is being held over the 60kg of the drug found in the BMW and a further 50kg he is suspected to have given to Andrew Currie, 52.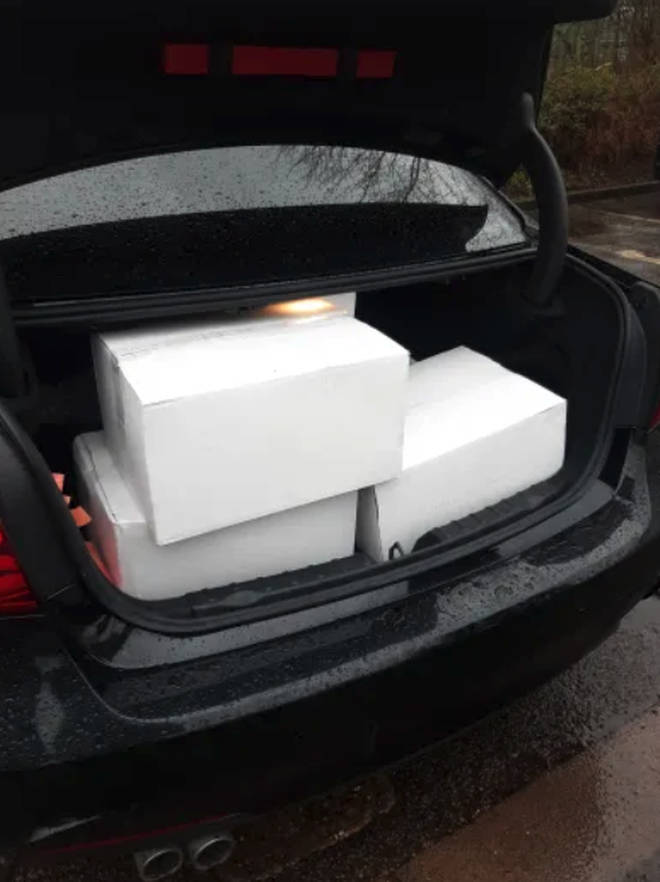 Currie has been subsequently arrested and charged with possession with intent to supply Class B drugs.
The driver of the BMW has not yet been named and is currently being questioned by detectives.
DI Johnny Baker said: "Absolutely no valid reason has been provided as to why any arrested party was selling or buying 170kgs of a product, that is most commonly used as an anaesthetic for animals, without the appropriate paperwork or licences.
"I'm aware this illegal, and frankly dangerous drug, can sometimes be used by people during so-called 'Chemsex hook-ups', which have been described by the Met's LGBT+ Advisory Group as the 'crisis of our time' for LGBT+ communities.
"By making these arrests I have no doubt that we have started dismantling an organised drug ring that was planning on selling this substance to line their own pockets."
Currie will later appear at Uxbridge Crown Court.