Man, 40, admits attempted murder of off-duty police officer he was obsessed with
13 January 2020, 18:01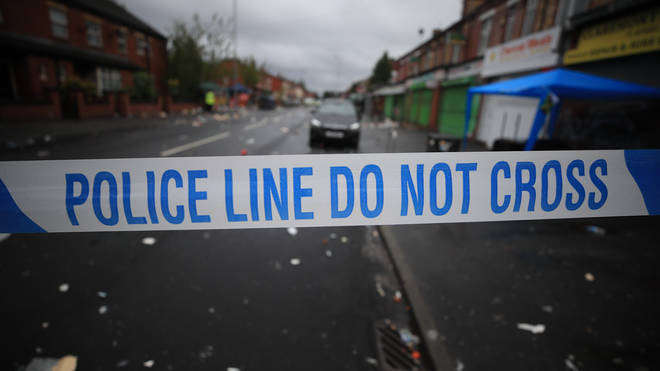 A 40-year-old man has pleaded guilty to attempted murder for a "sustained and frenzied knife attack" on an off-duty police officer he is said to have been obsessed with.
John McCartney, who is currently being held in a secure psychiatric facility, also pleaded guilty to possession of an offensive weapon via video-link during the hearing at Basildon Crown Court on Monday.
The victim, who cannot be named for legal reasons, suffered 11 stab and slash wounds on his doorstep after answering the door to McCartney on an evening in April last year.
According to Essex Police, some of the wounds from the "sustained and frenzied knife attack" were "extremely serious" and the officer is yet to return to his duties.
But despite suffering six stab wounds and lacerations to his chest, and further lacerations to his arm and abdomen, the officer managed to tackle McCartney to the ground and lay on him until the police arrived.
His wife and neighbours also helped with the restraints.
McCartney is said to have developed an obsession with the victim having launched a harassment campaign on social media in the weeks before the attack.
The pair had gone to school together, but did not know each other well as they had only ever said "Hello" in passing.
In a statement, Chief Constable BJ Harrington praised the victim's "heroism" for tackling McCartney "while critically injured" and said he was in "no doubt" that his actions had "protected the community, protected his family, and [that] Essex is safer as a result."
He added that he hoped "a man of his bravery" would continue his service with the force.
The officer also received an award for "outstanding act" from the Essex Police in October last year.
Meanwhile, the victim said the incident had had a "huge impact" on himself and those around him.
He said: "They, like me, continue to live with the emotional scars of that day but I am thankful to all of them - my wife, my family, friends, neighbours, colleagues and paramedics who undoubtedly not only saved my life that day but continue to support me since."
McCartney is due to be sentenced on March 6 after the judge has heard evidence on his mental state.