The Shocking Moment This Man Is Headbutted After Brolly Bump
29 May 2018, 12:44 | Updated: 28 October 2019, 15:21
This is the moment a thug headbutts a man after being bumped by his brolly on Tower Bridge in London.
A man was left with facial injuries after he was headbutted for brushing his brolly against another man.
Police are looking for the thug who made the assault while crossing Tower Bridge in London.
After the brolly-in-question makes contact, both men stop and turn to look at each other.
But instead of walking off, the umbrellaless man stormed over and headbutted the other.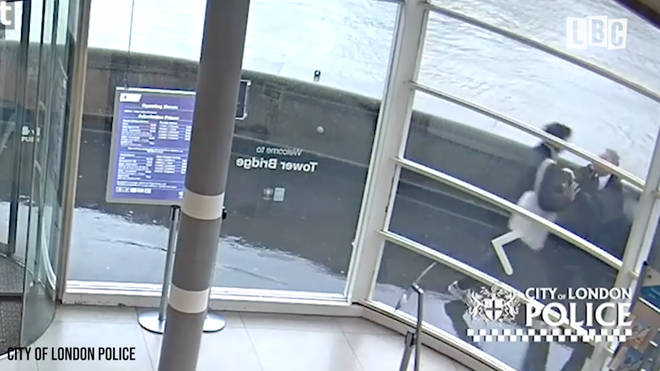 The City of London police are asking members of the public for their help investigating the assault.
Any information can be provided to the police on 0207 601 2222 or 101. Alternatively, you can call Crimestoppers anonymously on 0800 555 111 or give information via www.crimestoppers-uk.org.