Men who 'high-fived' after raping woman in Soho nightclub jailed
22 November 2019, 17:35
A pair who high-fived after filming themselves raping a woman in a Soho nightclub have been jailed for seven-and-a-half years each.
Ferdinando Orlando and Lorenzo Costanzo attacked a 23-year-old woman in the maintenance room of the Toy Room club on Argyll Street in central London on 26 February, 2017.
They fled the country to their native Italy shortly after the assault, and evaded justice for more than a year.
Horrific CCTV footage from outside the club showed the two men high-fiving and hugging just moments later, before reenacting the rape to each other.
Costanzo, 26, was eventually caught when he returned to the UK in March 2018 to watch an Arsenal football match, and was arrested at Heathrow Airport.
Orlando, 25, later called police and handed himself in.
They had claimed the attack was consensual, but were found guilty on four counts of rape.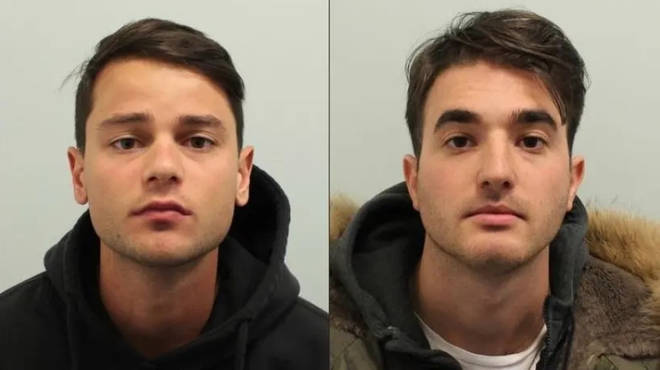 Isleworth Crown Court heard Costanzo and Orlando met the woman on the dance floor of the club, and began to pass her between them and kiss her, despite their victim being visibly drunk on CCTV.
Within eight minutes of first meeting her, they led her to the maintenance room and raped her, injuring her so severely she needed surgery to recover.
After the attack - which lasted 16 minutes - they carried and dumped her in the female toilets where she lay alone for more than an hour.
In a victim impact statement read out in court, the woman said she has been left in "constant fear" and unable to relax when she goes out.
The woman, who could not remember the attack, added: "When I found out more than one man was involved I felt violently ill with the thought that two men did something this horrible ... to me."
After discovering her attackers had filmed the rape, she said she felt "so angry" it "made me want to vomit".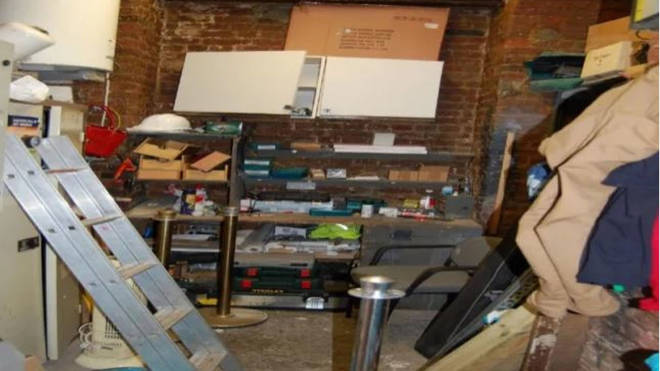 She added: "I truly struggle with how two humans could behave like such animals to another person and think of that as funny and like a badge of honour.
"I did not consent to having sex with either or both of these people that night or at any other time."
Police said Costanzo and Orlando, who had girlfriends at the time, met each other in the UK while studying English in a language school in central London.
At trial, the two men admitted to watching the mobile phone video of the incident, but claimed they had consensual sex with the victim.
As Orlando's guilty verdict came in, his co-defendant apparently fainted and hit his head on the glass courtroom dock "very loudly" and was left on the floor "convulsing".
Lawyers representing him in court took the verdict on Costanzo's behalf.
Sentencing the two men, the judge said they had committed "very serious offences" against "an entirely innocent and vulnerable young woman".
He also said that the defendants were "clearly acting together".
"Each had sex with her both oral and vaginal at a time when she was incapable of consenting, you being aware of that," he added.
The judge noted that afterwards the pair exhibited "what was referred to as triumphalist behaviour".
Detective Sergeant Rebecca Woodsford, said she had informed the victim of the sentence over the phone.
Speaking on her behalf, the officer also said: "Yes, it does matter to her but it was the conviction, and that the jury believed her, is what she has taken away from this."