Shocking Moment Street Sellers Attack American Tourist In Barcelona
6 August 2018, 11:43 | Updated: 28 October 2019, 15:21
Shocking footage shows the moment a gang of street sellers attacked an American tourist with belts.
An American tourist was hospitalised after being attacked by a group of street sellers.
The man, who had tried to stop a woman being abused, was repeatedly punched by the gang.
But as he tried to run away, he was chased by one seller who used a belt to whip him in the back.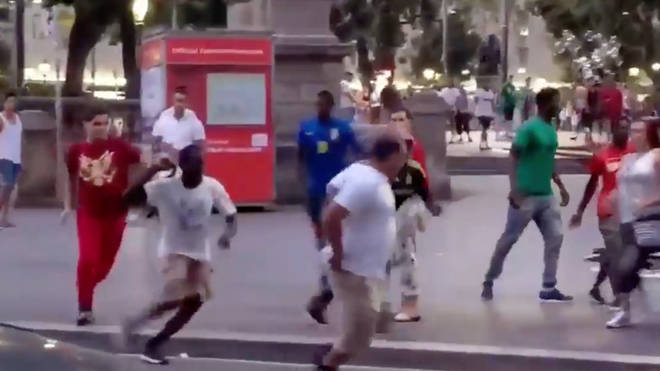 In the shocking footage, a young child can also be seen wandering around the chaos, which took place in Barcelona's Plaça de Catalunya.
The video ends as the group throw punches at somebody behind a parked van, with horrified onlookers watching from a passing tour bus.
The fight broke out after the American tourist reportedly defended a woman with a pram who was being insulted by the gang.