Terrifying Moment Brave 11-Year-Old Escaped Machete-Wielding Gang Raiding His Home
23 January 2018, 12:57 | Updated: 28 October 2019, 15:21
This is the horrifying moment a brave 11-year-old boy run for help after his family came under threat by masked machete-wielding burglars.
The thieves "threatened to kill" his mother and assaulted his 17-year-old brother.
The incident happened in Ilford, east London, on 11th January.
The CCTV, released by the family, captured the terrifying raid.
It shows the boy escaping before raising the alarm. He can be seen running from the property at minute 03.26.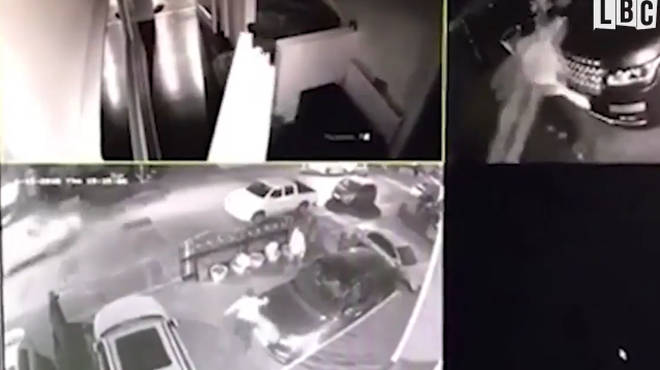 He is met by his dad who had just returned from a shopping trip.
The robbers demanded money and valuables in what has been described as "like being in a horror movie".
The video footage starts with a hooded burglar opening the house door before signalling to the others to join him.
It then captures some horrifying moments as family members are threatened.
The family were said to have been left "deeply traumatised by what has happened to them in their own home".