Police issue fresh appeal after death of war veteran, 98, after burglary
7 November 2019, 10:37
Police have issued a fresh appeal for anyone with information to come forward after the death of a 98-year-old war veteran following a burglary.
Peter Gouldstone was targeted by a gang who stole his old 26-inch Panasonic TV that would have been worth around £10.
He was the victim of a "violent burglary" at his home in Arnos Grove in Enfield, north London on November, 6, 2018.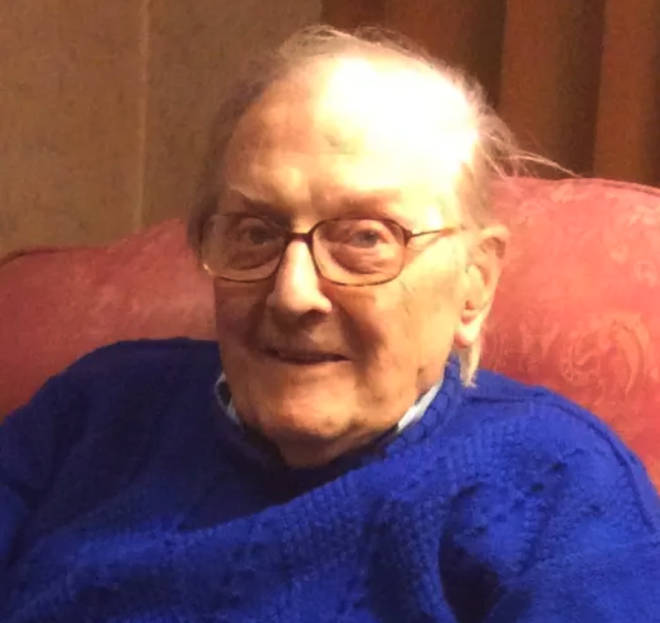 The war veteran was dragged from his bed at the home he had lived in for over 60 years, and was brutally attacked for the TV.
He was taken to hospital after he was found suffering from a head injury and bruising, and died a few weeks later.
Those responsible for the attack that took place a year ago are yet to be found.
In a direct plea to anyone shielding the attacker, Mr Gouldstone's son Simon said: "To anyone with information. How can you live with yourselves? The sooner they're locked up the better."
Mr Gouldstone, whose wife died in 2013, won three medals for service to his country during World War Two.
Detective Chief Inspector Mark Wrigley has renewed the police's appeal for help to find the culprits.
"At this time of remembrance, I appeal to the public to come forward with any information that could help us identify those responsible for the death of Peter Gouldstone, who was one of those brave and selfless people that Remembrance Day honours."
"The television stolen from Mr Gouldstone's home has never been recovered. Do you know where it is? Can you put a name to the men shown in the CCTV?
"I hope that the passing of 12 months will allow people to look at the images with fresh eyes, and perhaps, anyone who was reluctant to come forward at the time may now feel able to speak out."
Anyone with any information should contact police via 101 quoting 2140/06Nov18.