Rival Gangs Armed With Axes And Hammers Clash Outside Primary School
6 June 2018, 15:10 | Updated: 28 October 2019, 15:21
Chilling mobile phone footage shows the moment rival teenage gangs wielding axes and hammers clashed outside a primary school.
The video shows the youths brandishing deadly weapons as they square up to each other in the Cardiff suburb of Whitchurch.
The violence unfolded as parents picked their children up from school and left one frightened child hiding in a neighbour's garden, Wales Online reports.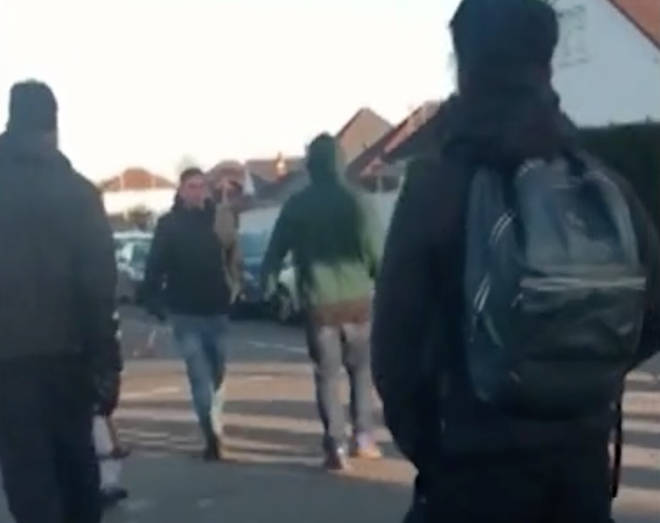 Adam Awan and Anthony O'Driscoll, both 18, have been jailed for the incident which occurred at about 3:30pm on January 19 2018.
Sentencing the pair, Judge Eleri Rees said: "It is essential that all understand the courts will not tolerate this kind of behaviour."
The footage shows the two gangs shouting and swearing at each other as they squared up in the middle of the road.
Awan pulled out a hammer while O'Driscoll, dressed in a black jacket, went home to get two axes, Cardiff Crown Court was told.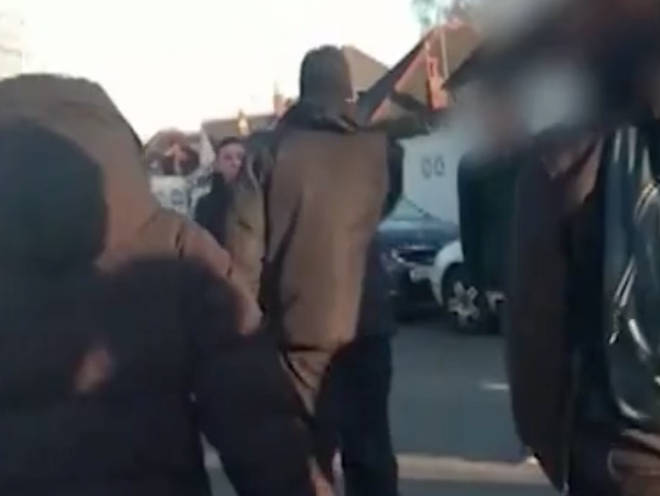 Two other boys, who were dealt with in a youth court, were armed with an axe and Stanley knife.
Karen Bryant was collecting her daughter from school when she saw a large group of children running around.
She said a child shouted: "What are you doing with an axe?"
Another witness found a 14-year-old boy in a back garden who said he had been chased by a gang with knives.
Awan was sentenced to nine months detention in a young offender institution while O'Driscoll was given eight months.