Terrifying Moment Moped Gang Attacks Car In Traffic With Knives And Hammers
8 June 2018, 13:45 | Updated: 28 October 2019, 15:21
This is the terrifying moment two men stuck in traffic were targeted by a moped gang armed with a hammer and zombie knife.
The chilling attack happened as the pair waited at a set of traffic lights in Finchley, north London, at about 6:25pm on 2nd June.
They were surrounded by two mopeds carrying four men, one had a hammer and another a large zombie knife.
Dash-cam shows one of the gang jump on to the car bonnet before kicking the windscreen until it broke.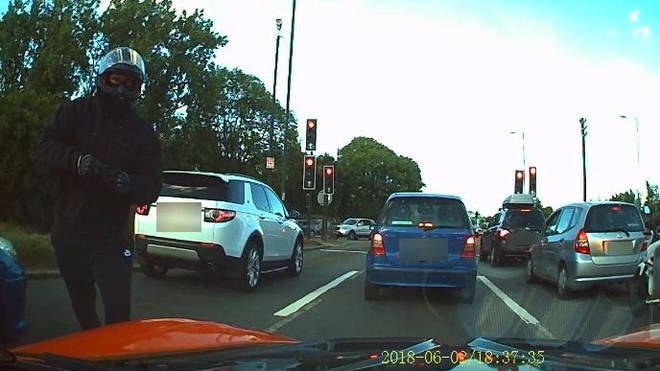 Moped Crime In London: How To Avoid Being A Victim
They demanded the victims hand over their watches, before the gang took off from North Circular Road towards Brent Cross.
One of the victims, a 27-year-old man, received a knife cut to his arm and was taken to hospital.
DC Oliver Kotis said: "This was a shocking attack on innocent people in broad daylight.
"We are determined to bring these violent criminals to justice, but we need the help of the community to find and arrest these people."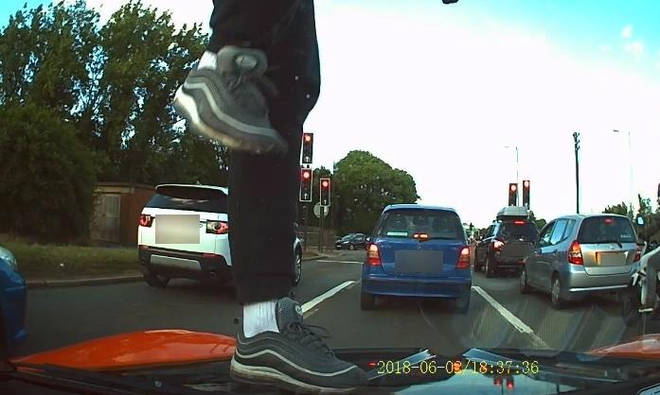 He continued: "Anyone who either witnessed this crime, was in the area and has dash-cam footage, or anyone with any information should contact police immediately.
"Your information could be vital in bringing these dangerous men to justice."
No arrests have been made.