Thug Sets Homeless Man's Blanket On Fire As He Sleeps On Bench
25 May 2018, 12:43 | Updated: 28 October 2019, 15:21
This is the sickening moment a homeless man's blanket was set on fire as he slept on a bench - leaving him scarred for life.
The man was also beaten with a crutch and had a glass bottle thrown at him in a sustained attack which lasted for four hours.
His attacker, Khaled Hassan, 43, has since been jailed for nine-and-a-half years for the incident in South Shield last year.
The victim, who is blind in one eye and suffers from a mental health disorder, had been sleeping outside a church when the attack took place.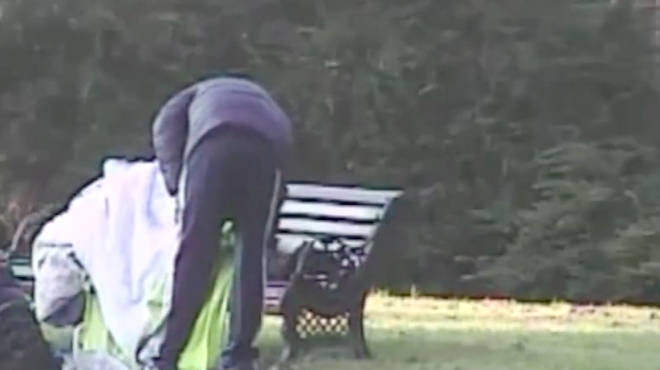 The 59-year-old was later found by a vicar "bloodied and burned", Newcastle Crown Court was told.
He was taken to hospital where it was revealed he had suffered from full-thickness burns to parts of his body and permanent scars to his chest and upper back.
Hassan and his accomplice, Mark Liddle, 51, came across their victim at about 06:30am and began to search through his possessions, jurors heard.
When Liddle walked away, Hassan began his brutal attack - holding a lighting to the man's sleeping bag, clothes, hair, eyebrows and body at least 25 times.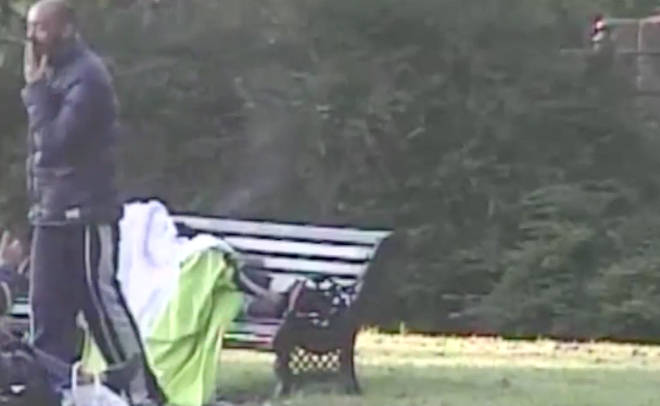 He also beat his victim with a crutch, threw a glass bottle at him and used a pen to draw on his face - not realising his horrific actions had been caught on CCTV, prosecutors said.
Hassan, of Beach Road, South Shields, had been drinking and taking drugs.
He admitted attempted theft and causing grievous bodily harm with intent.
Judge Tim Gittins sentenced him to nine-and-a-half years in jail with a 10-year restraining order to keep him away from the victim in future.