Tommy Robinson 'to be released from prison at the weekend'
11 September 2019, 22:14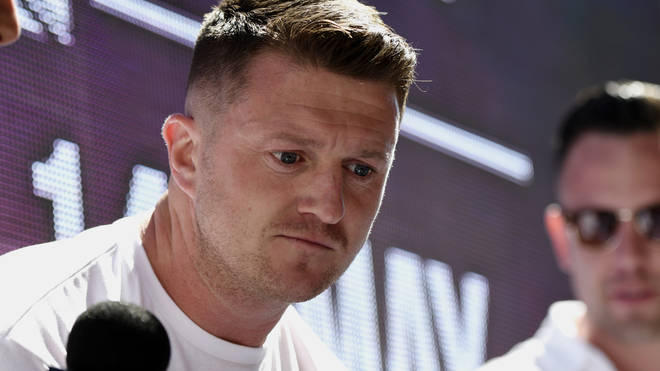 Far right activist Tommy Robinson will be released from prison this weekend, Katie Hopkins has claimed.
Robinson, whose real name is Stephen Yaxley-Lennon, will have served just nine weeks of his sentence after being found to be in contempt of court.
Hopkins made the claims after visiting Robinson at HMP Belmarsh where he is currently being held.
She uploaded a video to her Twitter account shortly after the visit, claiming Robinson will use the back exit of the jail to avoid media attention.
She added: "What I really get from him is the sense that the fight goes on and he is clearly very motivated to get back out to tell other people's stories on the streets of the UK."
Hopkins, who has faced criticism for making offensive comments on immigration and Islam, has been a vocal supporter of Robinson.
It is understood he has been in solitary confinement for much of his sentence, after claiming he is at threat of being attacked by other inmates.
He was put behind bars on 11 July after being found guilty of contempt.
The English Defence League founder filmed defendants outside Leeds Crown Court during a trial into the exploitation of young girls.
At the time, the cases had strict reporting restrictions and put other child grooming trials at risk of collapse.
The failed MEP candidate streamed the footage on social media, where they were seen 3.4 million times.
When he was jailed, the judge said Robinson's previous 11 convictions for fraud, violent crime and public order offences were an aggravating factor.