Van Drives Straight At A Man In Broad Daylight
25 June 2018, 11:17 | Updated: 28 October 2019, 15:21
The horrifying moment a man was struck by a white van in broad daylight was caught on camera.
Shocking footage shows the moment a man throws a traffic cone at a white van, before it drives straight at him sending him flying.
The 29-year-old man was left with serious injuries after what police believe was a targeted attack.
As he walked along Old Bank Lane, two men pulled up in a stolen white van and attacked him.
The victim then walked across the road, as the men returned to the van and drove into him.
Lancashire Police released the CCTV video of the incident, which took place in Blackburn, in the hope of identifying the occupants of the van.
The Citroen Berlingo was since recovered and return to its owner.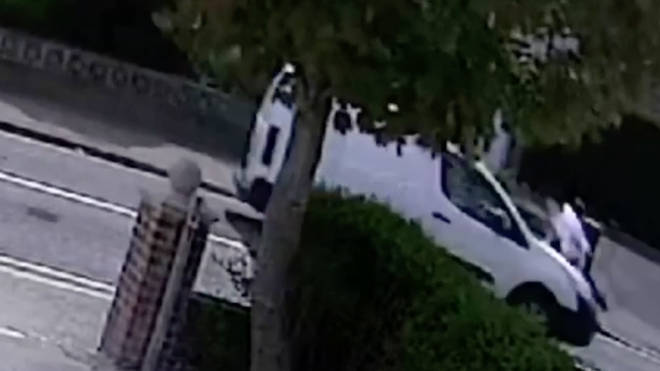 DC Rubina Akoo East Division CID said: "This was a targeted attack which happened in broad daylight."
"The CCTV clearly shows the victim being thrown in the air and he suffered some nasty injuries which required surgery.
"We would urge anyone who saw the incident or who has any information which may help to identify the attackers to get in touch."
Detectives are now trying to identify the attackers or anyone who saw the van, which has the registration LB65 FMA, around the time of the incident.
Anyone with information is asked to call 101 quoting reference ED1811082 or Crimestoppers anonymously on 0800 555 111.